Trends in delivery: see 5 news and innovations
Know more about ­the trends in delivery for the second semester of 2020.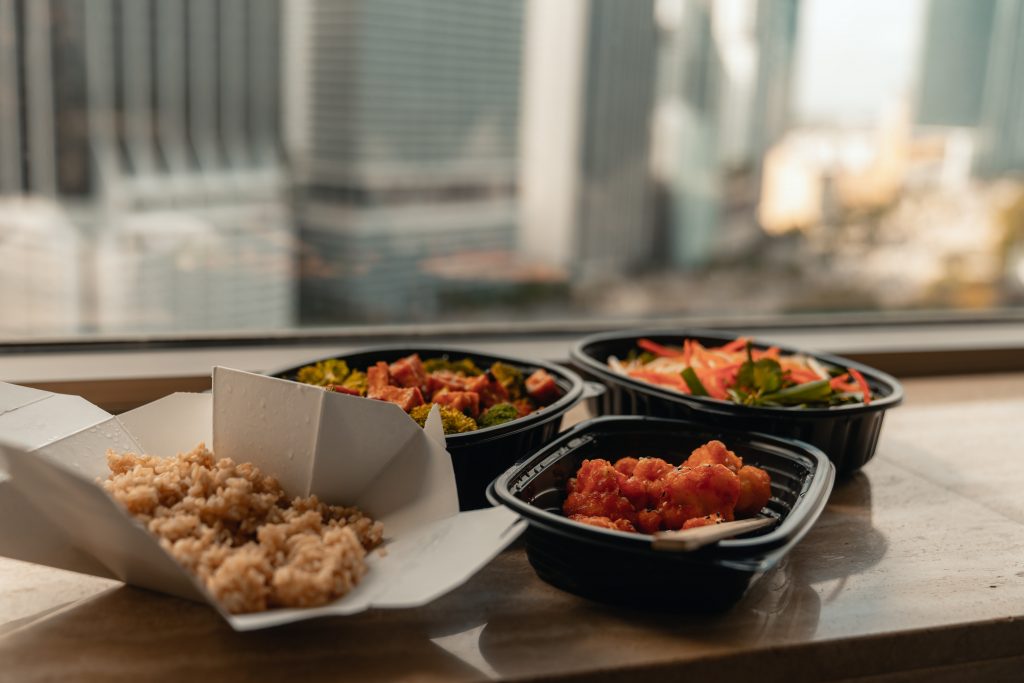 Know what are the trends in delivery for the next months
Every year-end, the many segments in retail reflect upon the happenings that marked the last twelve months and define the trends for the following year. It's a way of better understanding the public's needs and preparing to meet them.
With bars and restaurants it's not different. In the end of 2018, it was already clear to this sector that delivery was here to stay. In that year alone, home deliveries had raised more than $32.7 billion in sales in the US alone, according to analysts.
This was confirmed with the high growth in 2019. From then on, all attentions were turned to delivery, and restaurant owners around the world started to prepare to invest in the main trends in delivery.
The pandemic brought new trends in delivery
However, with the new Coronavirus pandemic, entrepreneurs in this segment were met with two new challenges. The ever growing need for investment, and also to work around some of the obstacles brought by social distancing.
Some of the trends predicted in 2019, such as a raise in demand for healthy meals, wound up being even more stressed. This is because, with more people at home, delivery became more than just an option for the weekend.
Many clients, used to doing their meals in restaurants or in their workplace during work hours, found themselves obliged with the challenge of home cooking.
Even with the growing trend of amateur chefs, driven by a successful myriad of cooking shows on TV, preparing a meal for the whole family still is a difficulty that scares a huge part of the population.
Delivery must adapt to please all tastes
Before the pandemic, many people thought of delivery as an alternative to cooking for lazy days. Ordering a pizza to Netflix and Chill was already a part of their everyday routine.
But now that the simplest actions, such as going out for grocery shopping, have become in a way a risk to public health, ordering takeout at home has become more and more common.
5 trends in delivery for the second semester of 2020
Listen to your customers and understand which of their needs your business can satisfy.
Going beyond the classic fast food and snacks is a differential that immediately sets you apart from the competition.
Thinking of this change in mindset, we've picked 5 trends in delivery that will define the market of food delivery in the second semester.
1. Less focus on physical space
Before anything, you need to understand that, in 2020, your business has to be ready to operate even if when your physical shop is temporarily closed. And this goes way beyond the health standards imposed by the Coronavirus.
Think that, in a day of heavy rain, a restaurant will see a considerable decrease in their client flux. But, on other hand, there will more delivery orders. So why keep your store open when the clients are just not there?
We have previously talked about dark kitchens, restaurants that only work through delivery. This trend had been seen for some time now, and it became one of the pillars of delivery during the first semester of 2020.
But even if you don't want to invest in a dark kitchen, rethinking your physical space is important to adapt to a new reality, where people are less and less willing to leave their house for a meal.
Reducing the physical space for clients can become a great success, decreasing spending without letting customers down on the quality level.
Another option is to offer meals to go, that the client orders by app and picks up in your store to eat at home.
This is something that's especially interesting for establishments in high-demand commercial zones, where clients pass by you shop on their way home from work.
2. Healthy, vegetarian and vegan options
Even with gyms closed or working with restrictions, the search for healthy meals has not decreased.
One of the main complaints of delivery app users is the lack of healthy options. They also complain that there are not enough options adapted to specific or restrictive diets.
Another group that in many cases is left out with the lack of attention from restaurant owners is vegans and vegetarians.
Used to specialized restaurants, those in a diet with no animal protein many times don't use delivery services due to the lack of creativity in menus.
This is because, many times, vegan or vegetarian options simply remove meat, but don't introduce new, interesting elements. Vegans are especially harmed, as they don't usually find meals that are made especially for them.
Also, the lack of information in menus make it harder for them to choose consciously. So, to help both you and them, follow these three simples tips to please and tastes and ways of thinking:
Be informed of recipes that are adapted to these specific audiences, with no prejudice! If needed, consult with groups and social networks to know more.
Simply removing the meat is not enough: think of vegan protein options. Hamburger patties made of beans, lentils, tofu, chickpea, among others.
Detail in your menu with all ingredients and products that can be of interest. Is the bread gluten-free? Is the mayo vegan? Don't forget to describe all these aspects when announcing your products.
By guaranteeing variety in your menu, you reach more and more clients, and puts your business a step ahead of the competition.
3. Menus that think outside of the box
When you think of food delivery, what comes to your mind?
If you thought of pizza, sushi, hamburger and desserts, you're probably losing an important part of your potential customers. You have to please those who are looking for something different, something that other restaurants don't offer.
With the decrease of focus on physical space, you don't have to invest in just one type of food. What about diversifying your menu, by creating ramifications of your delivery, with a special focus on novel gourmet experiences?
If you offer home-made ice cream as a dessert, for example, how about starting a delivery service of ice creams with flavors inspired by local fruits and desserts?
This is just one of the many possibilities. Use your imagination and, specially, pay attention on client feedback.
Another suggestion to set your imagination running? An Italian restaurant know for it's home-made sauce can offer, separately, pre-packaged sauce with their label on it, so that the client can reproduce in their homes an experience they already approved at the restaurant.
4. Convenience for the client
This last suggestion brings us to the fourth trend in delivery: thinking of ways your restaurant can offer convenience to customers, while at the same time diversifying the range of options.
What can you do to attract customers that need meals made every day? The frozen food delivery market has grown even more during quarantine, because many people still are afraid to face their own kitchen.
Offering quality frozen food is a way to:
Fidelize clients, by selling not just a product, but also a convenience they can consume in the long run.
Test new mixes and exclusive recipes.
Optimize resources and avoid waste.
On the other hand, quarantine has also awakened in many people exactly the opposite. A bigger need to take risks in the world of cooking, learning new recipes and preparing meals that would otherwise be exclusive of restaurants.
To also win over these clients, how about offering cooking kits? This product is already a huge hit in delivery services. It's also easily adaptable for delivery.
You separate, measure and fraction ingredients that are ready to used in the recipe, and sends them to the client's home. Along, goes the instructions, print in a pamphlet.
In it you can also push the client to share the final result in their social network.
It's an interesting and innovative way to bring your client closer to the experience of being in a restaurant kitchen, creating a very powerful link. After all, they will not be preparing any meal, but your recipe.
5. Sustainable packaging
Last, with so many opportunities to take your product to the client's home, it's important to think of how many packages they'll accumulate with each purchase.
In fact, many people are becoming more conscious of the impact of plastic packages in the environment. So, it's important to use creativity and common sense when selecting the best way to conserve your product and presenting it in a sustainable way.
Search for alternatives to plastic, such as sustainable, recyclable packaging that adapts to each food's particular needs, as a way of reducing the amount need to maintain flavor and freshness.
Know, however, that the main thing is to invest in an efficient delivery platform that is smart and adaptable to your needs. Delivery365 can help you! Get in touch to know more about our service.
Saiba, no entanto, que o principal é investir em uma plataforma de delivery eficaz, inteligente e adaptável às suas necessidades. O Delivery365 pode te ajudar! Entre em contato para saber mais sobre nosso serviço.
---