4 things you need to know to start your delivery service
If you have a company that works with the sale of products or services and does not offer delivery service, know that you are losing money.
With the vast majority of consumers prioritizing online shopping and the ease that home delivery offers, it is necessary to modernize your operations so as not to lose revenue or competitiveness.
In this article, see four important factors you need to include in your business plan to offer an excellent delivery service.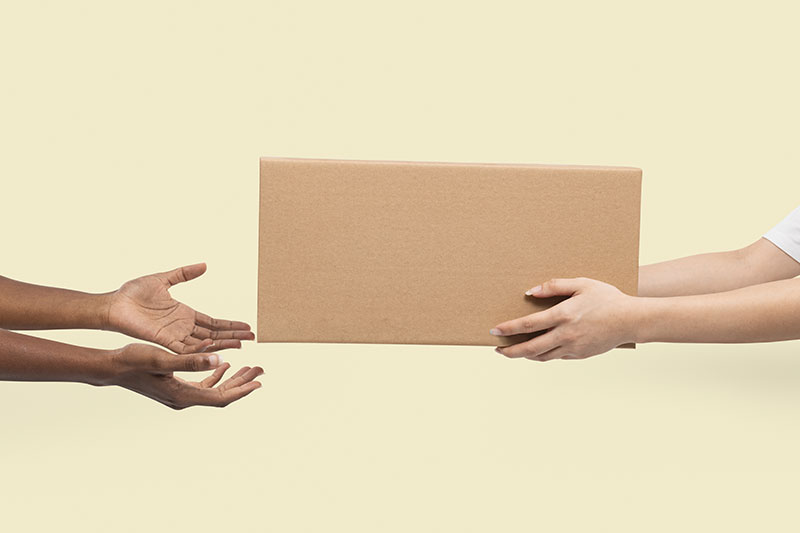 What you need to know to start your delivery service
To help you write an attractive and successful delivery service plan for your business, let's look at 4 factors:
Differentiation of your service

: The world of delivery services is fast-paced and competitive. What can you do to stand out? How can you get the consumer's attention?
Operation structure:

Several distinct processes make up a delivery service, such as hiring and training couriers, managing inventory, getting new customers, etc. How will this work in your company?
Disclosure of the service:

Once your delivery service is structured and ready to go, it's time to let your audience know. What is your outreach strategy? How will your customers find out about the delivery options your business offers?
Profitability and business sustainability

: Depending on how you organize your delivery operation, you may have little or a lot of overhead, such as being responsible for vehicles, warehouses, delivery staff, etc. You need to think about how to reduce costs to help maximize profits. Another big expense of running a delivery service is the time it takes to complete last-mile deliveries. Think about what tools are at your disposal to streamline and facilitate this operation so that your company can grow and scale sales.
Let's look at all of this in more detail below.
1. What sets your delivery service apart?
Needless to say, competition is fierce in the delivery market, so you need to stand out. To learn how to do this, let's look at some data from consumer surveys.
According to researchers, 40% of customers say the most important thing in a delivery service is the delivery on time. The second most important thing, with 38% of votes, is that your package is delivered safely and in perfect condition.
However, 26% of respondents say they received their order late and 13% said they received their package damaged. This shows that there is room for improvement.
Another effective way to set your business apart from the competition is to fill niches overlooked by major carriers. For example, you can:
Deliver outside normal time windows

, such as late at night or early in the morning. 24-hour delivery is a dream for many people and very few companies offer this option. The same goes for those who work with services. If you can deliver a locksmith, electrician, manicure, decoration, medical service, among others, at times when your competition is not working, you can stand out and charge more for it.
– Why bet on 24-hour delivery?
Use suitable packaging

that maintains the integrity and quality of the product, especially if you are delivering meals, food, medicine and any other type of perishable or sensitive product. Just think, no one likes to receive stale French fries or a cell phone with a broken screen.
– Delivery packaging: find out how to choose the best one
Ensure faster delivery for local orders

using various means of transport, such as bicycles that manage to bypass rush hour traffic.
Another tip is to think of something that nobody (or few people) is doing. If you work with sewing, for example, you can offer the option of picking up the piece to be fixed at the customer's house and delivering it again when it's ready.
Think about how you can make the consumer's life more practical and start structuring your delivery to offer this service.
2. How will your delivery business work?
While the exact structure of your business will depend on the size of your business and the niche you're in, there are some basic roles that every delivery service needs to fulfill.
The truth is that the delivery is a logistic operation above all, and can involve several members of your team.
For example, you might need someone who hires and trains drivers, someone else who plans and manages daily delivery routes, and certainly someone who manages inventory and fulfills orders.
Of course, depending on the size of your business, you may have one person to perform multiple functions. After all, if you're just starting out, you don't already have demand for several different full-time positions.
However, as your company grows, you will need a more robust team, but it is still possible to lower your payroll and bring more agility to your business by investing in the right tools.
Technology applied to delivery service is something that has evolved a lot in recent years.
Now, with softwares like Delivery 365 you can do the work of 3 people – from overseeing daily operations to managing and optimizing delivery routes – with a single tool, saving time and resources.
– What types of businesses can use delivery apps?
3. How to promote your delivery service?
When your operation is structured and your company is ready to offer this service, it's time to advertise to the market.
Start by creating a website for your business (if you haven't already) and making it clear that you're offering a delivery service.
Optimize your site using basic seo techniques, make your product catalog available online and make clear the delivery options available.
If you don't have the necessary resources to invest in the development of a website for your company, you can use the Delivery 365 app for creating an e-commerce website for your business.
With the application you can create and customize a page for your company, using your colors, images and logo, and upload your entire catalog of products or services.
The app is already optimized for search and to be used on all types of devices, which saves a lot of website development work and therefore your company's resources.
It also has features like displaying customer reviews and charts that allow you to track your business's sales and growth.
4. How to maximize profits and prepare your business for growth?
One of the biggest expenses – if not the biggest expense – for delivery services is the time it takes to complete the last mile delivery, that is, take the package to the customer's door.
In addition to the necessary logistics, this involves fuel, labor and vehicle maintenance costs.
Keep in mind that the longer your driver takes to make a delivery, the more that delivery costs your business. And that reduces your profit margins.
So to maximize earnings you need to drastically decrease the time it takes to make your deliveries. And this is where technology comes to your aid.
Instead of contacting couriers, see who is available to assist you, who is closest to you, if this person is reliable and how long it will take to pick up the package and take it to the customer, which, let's face it, is a huge and overwhelming task. But yes, you can do it all using delivery management software like Delivery 365 app.
This type of application allows you to build your online store, manage your orders, find nearby couriers, optimize routes, receive payments online, control your income and much more.
This saves considerable time in its operations, in addition to eliminating high costs, such as the need for its own vehicles and maintenance care.
– Tips for setting up a successful e-commerce
Starting your delivery service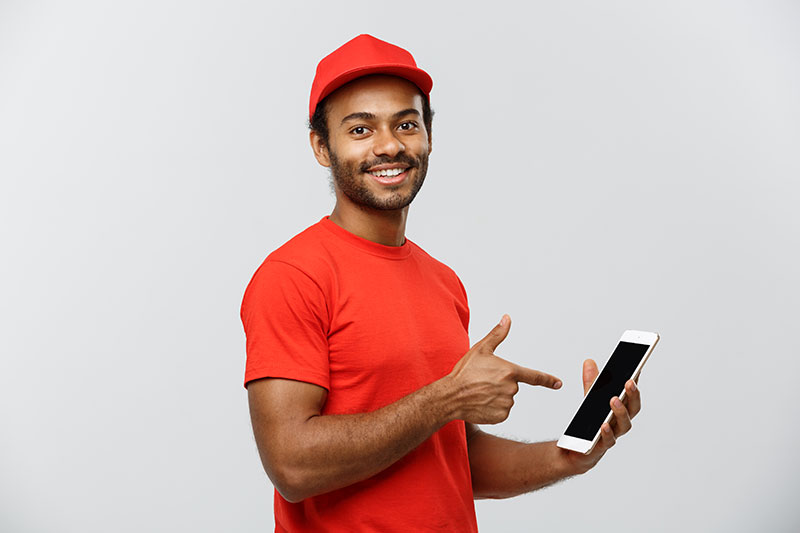 If you've been paying attention to everything we've said in this article, you should already be writing a delivery service plan to take your business to the next level.
After this strategic planning, what comes is the creation (and growth) of the delivery service itself.
And when it comes to optimizing your delivery operations last mile, you already know you can count on the Delivery 365 app.
Our application was developed so that you can build your own ecommerce and product or service delivery solution. 
When you create your store on the platform, every time someone makes a purchase at your establishment, couriers registered in the application will be notified, streamlining the entire delivery service without you having to worry about contacting someone personally.
– How to create a service delivery
The system will automatically do a route optimization, passing all the necessary information to your company and the delivery person, as well as to the customer, so that he can track his order.
With a base of thousands of couriers qualified to take your products to customers anywhere, at any time, Delivery 365 is a true revolution in the way of delivering.
Visit Our site and learn more!