How to set up an e-commerce? See tips for your store
Online retail is the new trend for sellers worldwide. Check out some tips to set up an e-commerce successfully.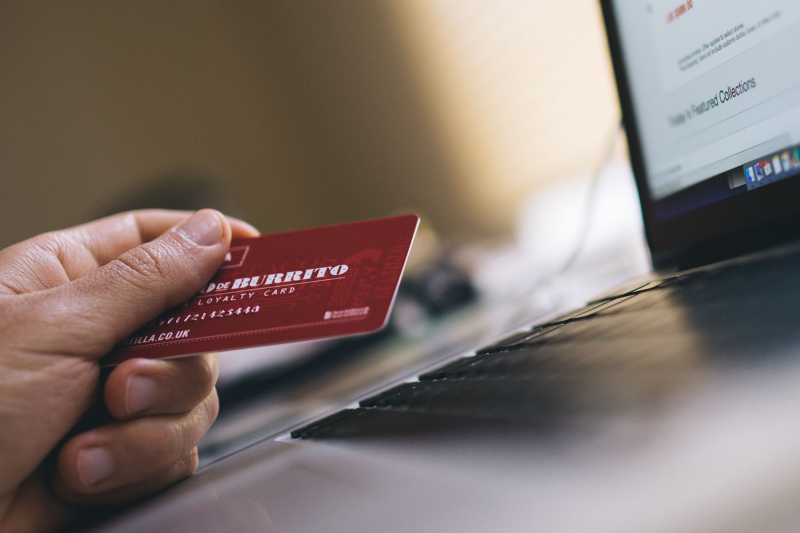 It's easy to set up an e-commerce
With the growth of delivery, more and more businesses and small entrepreneurs want to deliver their products straight to client's homes. But many get stuck in the very first step: how to set up an e-commerce?
The first step, however, is easy. You must find an e-commerce platform that's easy to use, intuitive and offer full support for your delivery.
We have the solution for this, the Delivery365 app. With an interface that's easy to use and a staff of delivery men ready to bridge the gap between you and your customer, the app was built thinking of delivery commerce.
So let's move to the next phase: setting up your online store. See the tips we trust to guarantee the success of your new business.
Tips to successfully set up an e-commerce
Getting into the world of delivery is easy, but setting up your store demands some precautions. If you want to save time and resources, some elements must be thought of beforehand.
Meet your new clients
Before you set up an e-commerce, take in consideration that the audience for your online store may not necessarily be the same as your physical store.
This means you may have to deal with some unexpected demands. Some products may be more popular in a neighborhood than others, such as the busiest hours may differ from region to region.
These details are important when planning your stock, the products it'll offer or even your teams working hours.
Analyze the sales data, if possible keep a spreadsheet with the top selling products, what neighborhoods and times are the busiest, etc. It's important to gather data on your sales to support any decision.
Prepare for a growth in demand
When you start selling online, it's natural to see a rise in demand. It's important, therefore, to be ready to supply what these new clients need.
Is your team ready, in enough numbers, to keep up the pace? Talk to your employees and offer training on the workings of your e-commerce, so that everyone is working with no difficulties in any process.
It's essential that the whole staff knows the specifics of your online store, so there won't be any flaws. Even if some of the employees don't work directly with the e-commerce, they must be ready to answer questions or help their team mates in busiest hours.
Inside communication in your company is important to avoid problems. Inform your team about sales, new products or any modifications to your work routines.
Work with your menu
Offering seasonal products can be a good way of keeping customers interested in your store.
In certain times of the year, clients may look for some specific products. A classic example is an ice cream delivery that will naturally see a decrease in demand during cold seasons. This can be resolved by offering cakes, pies and other desserts.
During festivities and holidays, such as Christmas, it can be useful to offer gift certificates or gift wrapping with your products, or other things to help them avoid leaving the house and facing long queues in physical stores.
Offer delivery in your physical store too!
If you own a physical store, put up signs announcing your delivery service, as a way of making clients remember you even when they're far.
It's wrong to think that delivery services and physical stores compete, when in reality they complement each other. After all, you're offering the same product, but with two very different experiences.
The big difference in delivery is the facility, the convenience and the benefits it brings to clients. The experience of receiving a product in your home is unique, and creates a bond between the seller and the client that is related to trust and dependency.
When you make it clear for your consumers that they can count with your services even far from the physical store, you put yourself ahead of the competition, and makes clients remember you whenever they need. It translates, too, in curiosity for your physical store.
Keep an eye on your stock
If the whole idea is to offer a product for the client when they need it the most, you must pay attention so there aren't any shortages.
Besides, having control of your merchandise and materials is essential to avoid embarrassing situations, like having to call a client to tell them their order isn't available.
Remove out of stock products from your store immediately and always keep an eye to restock them as soon as they're available again.
Think your delivery area well
It's very important to give some thought to your delivery area, for two reasons.
First, to avoid that the client has to wait too long for the product. If the biggest draw for delivery services is the convenience of receiving something in your home, the downside would have to be waiting longer than buying something from the physical store would take.
So, if your product demands a little more time to prepare, a long wait for the delivery can be frustrating for the client.
The second factor to take into consideration when thinking of your delivery area is how time affects the product and its original characteristics.
The client will hate if the food arrives cold! So, limit your delivery area very well, and define what packaging you'll use so that the products arrive according to client's expectations.
The time it takes from preparations to delivery and the amount of possible clients in a farthest neighborhood are determinant factors when choosing to expand or not the perimeter where you'll deliver.
How to announce your products in e-commerce
Just like a physical store, where you display your products in windows and shelves, e-commerce demands some basic care so that the client feels safe when closing the deal.
1. Use real pictures from products
When it's time to sell, using real pictures from products gives a much better first impression than simply using images from search engines.
Real images help create a certain expectation on the order, that you'll surely will meet. Taking your own pictures of a burger or pizza, for example, gives the opportunity to shed a light on those special ingredients or characteristics that makes your products unique.
In the same way, if you sell clothes or pet supplies, it can be useful to take a picture of your product that gives clients security about all the details that can help seal the deal.
But this tip doesn't apply to pre-packaged or industrialized products, which can be displayed using a high definition picture taken from the manufacturer.
Do I need to hire a professional photographer?
Hiring a professional photographer to take pictures of your products can seem like an unnecessary expense, taking into account that these days everyone has high definition cameras on their phones.
But remember that professional pictures can be used in many ways: to set up an e-commerce, in your physical menus, social media or on your website.
Think about the possibility of a photo shoot that emphasize the more important attributes of each product.
2. Include complete descriptions
It's important to reinforce: product descriptions should be as complete as possible.
Dimensions, colors, flavors, ingredients… every important information should be available so that your client can make a safe choice.
3. Assemble your combo
A great way of convincing your clients of buying products they typically wouldn't purchase is to assemble combos.
Offer related products, together in a package with discount. Like fast food chains that include soda and fries along with a burger, you can sell a series of promotional kits that help you move your stock and also introduce new items to old clients.
Focus on post-sales
But the cares with your online store don't stop once the deal is done: the post-sale is a very important moment, because that's the part where you review all purchase data and see what's working and what's not.
Pay attention to client feedback, and adjust whenever needed for your next sales. It's essential to be always alert, and making adjustments to correct any mistakes.
Deliverin is easy with the Delivery365 app. Want to know more? Keep an eye on our blog and social media.
---