Mobile beauty: salons are now in the world of e-commerce
Mobile beauty services are winning more and more clients and expanding to new markets. Know more about this amazing revolution!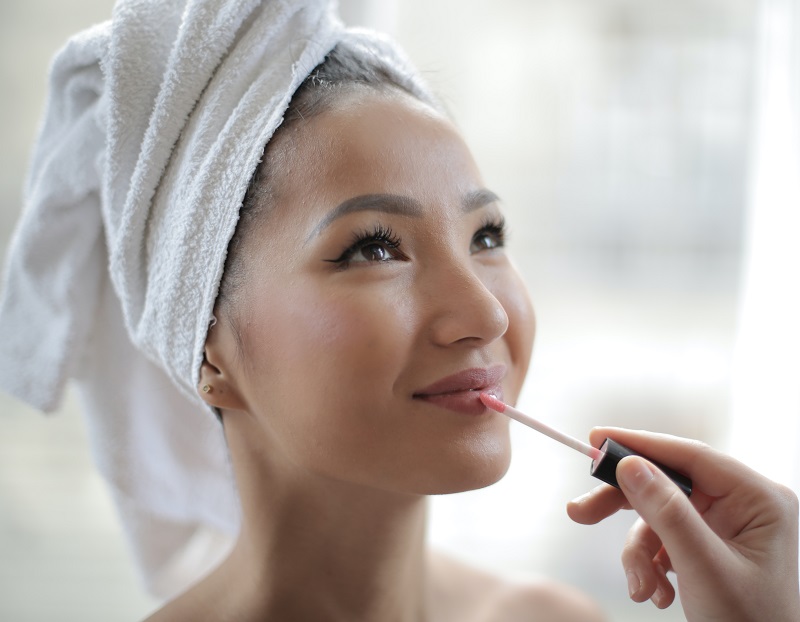 Mobile beauty is one of the alternatives for this ever-growing market
If you own a beauty service, such as a hair or nail salon, you might have noticed a smaller flux of clients in the last few months.
Even though this is one of the segments that have seen the most growth worldwide in the last few years, the market of beauty supplies and services also took one of the biggest blows during the Covid-19 pandemic.             
The social distancing rules imposed worldwide have made many clients turn away from salons. Clothing stores and beauty schools, among the many other services that make up this market, have also felt the impact of the Coronavirus.
Because of that, more and more beauty and aesthetic professionals are delivering their services. That is commonly called mobile beauty, or beauty delivery. It's a smart way to always stay on the radar of your regular customers. However, prospecting for potential customers can be a little difficult.
Adapting to new times is important in any segment
The easiest and most practical way of attracting new customers is through delivery.
Announcing your products and services online puts your business in a display that reaches thousands of qualified customers every day. These clients are up to date with every hot new item and service in the market, and have a great potential for spending!
Delivery  is essential to adapt  to the new market, no matter what segment your work in. Whether in retail or services, you must always have in mind the expansion of your business.
That's why it is essential to choose an e-commerce platform that is up to date with the needs of both consumers and retailers. It must offer the payment methods clients use the most, and also be easy to browse.
Delivery365 is the best app for you! It has an intuitive interface, and you can count on your updated register of autonomous delivery people, always ready to bridge the gap between your business and clients everywhere.
Know what business benefit the most from mobile beauty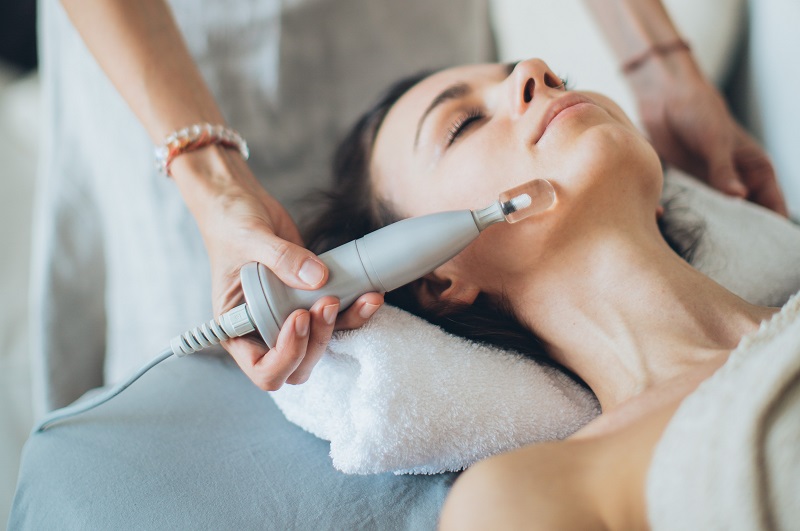 Mobile beauty means nothing but to offer, through delivery and e-commerce platforms, products and services that help clients look better and gain more self esteem.
Just like dark kitchens  are revolutionizing the food sector, beauty delivery is changing the way we relate to beauty shops, salons, make up designers and other professionals.
The goal is to get closer to clients and offer a personalized service. This way, your make sure the final consumer will always be satisfied with your services, recommend It to friends and family and will repeat the purchase whenever necessary.
Besides, it's an innovative way to always be in touch with potential customers, whether in big cities or small towns. 
Let's understand how mobile beauty services can be applied to different segments of the beauty and wellness markets?
Salons
When we think of salons, what comes to mind depends of your relationship with this segment.
Many people love to spend hours in the salon, taking care of their image and self esteem, chatting and getting to know all the new trends in the world of beauty.
Getting a haircut, makeup for a special occasion or catching up with one's manicure and pedicure are some of the main attractions for clients in salons.
But there's also a lot of people for whom even a quick trip to the salon mean a huge inconvenience. For them, long waits for a haircut, uncertainties about the final result and the mess and noise of a salon can be a source of anxiety.
So, delivering a home service can be a great alternative both for people who love going to the salon, and for people who don't care for it much. After all, it's all about personalized attention, in the comfort of their own home.
Ideal for salons or autonomous professionals
It doesn't matter whether you own a beauty salon or attends autonomously: mobile beauty is ideal for you! Don't forget to set up your profile including every experience and qualifications, both your and for your team.
In addition to haircuts, you can also offer:
Barbershop and male beauty services;
Manicures, pedicure and podiatry;
Aesthetic and cosmetic treatments that don't require special equipment.
Point to your social media, to give clients even more security and reliability, and don't forget to follow every hygiene and safety rule to guarantee complete satisfaction.
Personal shopper
This professional is increasingly in demand by people all over the world. But do you know what exactly a personal shopper does?
It's a person that will take care of shopping for you, choosing the products that are most adequate. It takes into account personal preferences, budget and whatever else you need, while also taking care of receipts and exchanges.
In the beauty segment, personal shoppers can:
Choose the right makeup for each skin type;
Go after the best outfit for each occasion;
Buy the best products for personal hygiene;
Recommend the best brands.
It attends to people that can't leave the house to shop. It is also a helping hand for those who don't feel secure about making fashion or beauty purchases on their own, in a market saturated with lots of different options.
Personal shopper is one of the many services where you can use your natural abilities and knowledge to help clients and make some extra money!
Charge per hour, and establish in advance your terms of service. This way, clients will know the extent of your work, and you'll establish good relationships from the get go.
Massage
In such stressful times, the number of people who resort to home massage services is bigger every day.
One of the many advantages for those who attend to customers at their home is that you don't need to worry about setting up a office for your business. This way, you'll offer your services as a masseuse with more economy, which ends up having an impact on the prices you'll charge for the final consumer.
Point to your social networks to give customers security, and offer extra advantages, such as selling relaxing massage oils, for example! This way, you'll guarantee more and more satisfied customers.
Courses and consultancy
It's not just the professionals who perform beauty services that can benefit from delivery.
The e-commerce of courses and consultancy is also growing fast all over the world. It's a way of sharing knowledge with clients, and helping those who wish to know more about the world of beauty and wellness.
Some of the courses and consultancy services that are most common in this segment are:
Self-makeup lessons, which are exclusive and personalized for the client's very needs;
Fashion consultancy, teaching clients how to pick the best clothes for every occasion, body type and budget;
Nutritional and fitness, for autonomous professionals with degrees in physical education and nutrition who wish to expand their fields;
Personal organizers, professionals who take care of people's clothes and belongings, organizing their wardrobe to make day to day tasks much easier.
The electronic commerce of courses and consultancies allow for personalized attention. This way, you guarantee not just the consumers for your service, but also partnering students who will recommend you to more people.
Always make very clear all your credentials to be performing this service, how it is charged, and what pre-requisites are essential for it to happen. For example: how much time a course will take, how many classes will be held, equipments, resources, etc.
Beauty supplies
And finally, delivery is the best place for those who sell beauty supplies.
Makeup, hair products, cosmetics, clothing and jewelry, and even personal hygiene products are some of the top selling items in e-commerce platforms.
Through the use of delivery, you can sell this products along with your service, or offer them online with fast shipment. Using the ship from store delivery method, you make sure the client will get the product as soon as possible!
Create a catalog of your top selling beauty products, and go for exclusive brands clients won't find in other stores, such as drugstores or supermarkets. This method of sales is especially lucrative for resellers of cosmetic brands who wish to expand their field.
Benefits of mobile beauty services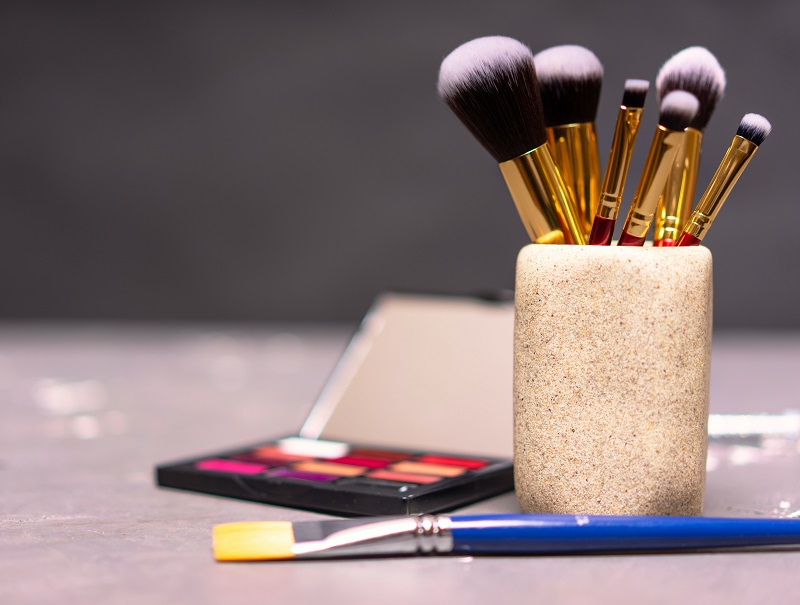 Mobile beauty brings a lot of benefits, both for customers, and for retailers and service providers.
For you, who offers a beauty service, it's a possibility of attracting more clients, going way beyond the restraints of a physical store. It also represents an opportunity to save money, since delivery comes with much less expenses than a salon or a physical store.
For customers, the delivery of beauty services is a way to keep their self-esteem and wellness being up to date with a personalized, calm and comfortable service.
For both, delivery brings facilities to the dynamics of scheduling appointments. The customer does not need to call or go to his salon, and you can offer more options of times, and can even attend at alternative times, according to the need and availability.
Want to take your beauty business to the world of delivery? Count on Delivery365 to connect with more and more customers. Contact us and come now for this e-commerce revolution!
---