Food delivery at Christmas: see tips for your delivery
For the 2020 holiday season, an increase in demand for food delivery is expected. Check out why, and tips for your delivery business!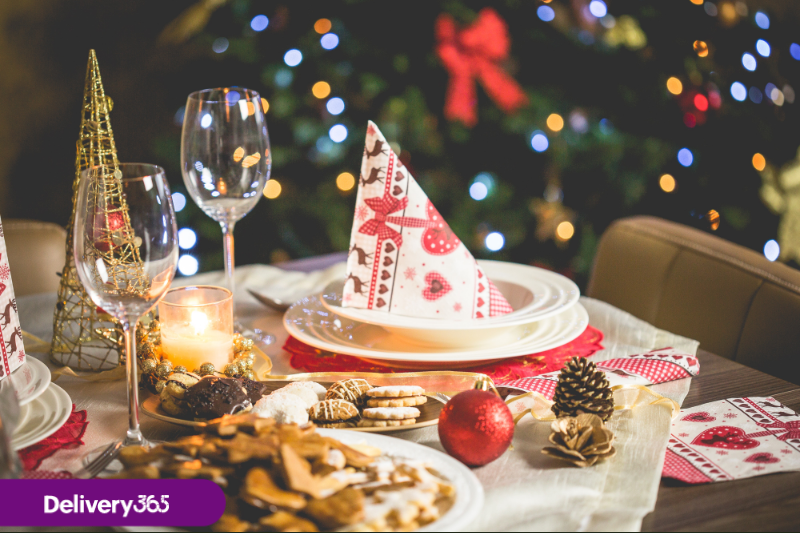 Food delivery: 5 tips to get your deliveries going this holiday season
Christmas and New Year 2020 will be atypical.
In previous years, families and friends gathered at lively Christmas parties at home. For New Year's Eve, they crowded the streets to celebrate. But covid-19 has led several countries to restrict their holiday celebrations.
This way, many people will be forced to spend these holidays away from their loved ones. In 2020, the order is to celebrate remotely, through messaging and video conference apps.
Whichever way, it's important to celebrate. It doesn't matter whether it's near or far from the ones we love.
But technology can help not just by bringing those who are far away a little closer. With delivery commerce platforms, we can buy and deliver gifts without leaving home, and also organize a delicious supper with the help of our cell phones.
This novelty benefits several people:
• Customers who live alone and don't wanna cook something different for supper.
• People who can't cook.
• Families who are going to have remote parties and need fast, stress-free food.
• Finally, those people who just need some accompaniment to the main course, desserts or drinks, and don't want to leave the house.
Therefore, this time of Holiday parties can be extremely beneficial for those who run a food delivery business. After all, understanding your audience and meeting their specific needs is a chance to increase sales at any time of the year.
But during Christmas and New Year 2020, you can be sure that there will be above average demand, compared previous years, for food delivery services.
Restaurants need to invest in food delivery at Christmas
In addition to the traditional Christmas parties, another change will be in the decrease of people attending restaurants during this period.
Many people often go to lunch in restaurants with their family on Christmas Eve or New Year's Eve. However, with covid-19, these establishments are expected to receive a smaller than usual audience.
Again, delivery can be of great help. Ordering food can make Christmas Eve lunch a lot easier, especially for those with large families. All that in a very safe and practical manner.
Food delivery is a way to offer these customers varied and interesting options, help them save money and focus on the celebrations.
If you are a restaurant owner, by now you're already used to the increased demand for home delivery. But, during this time of year, there are some special requirements that you need to pay attention to in order to ensure your customers' satisfaction.
Don't be left out. Follow the 5 tips to heat up the sales of your food delivery this Christmas and New Year, which we've enrolled especially for your delivery business.
5 tips to warm up food delivery at Christmas and New Year's Eve
You must always be ready to give customers what they need. This involves not only the products themselves, but also paying special attention to the peculiarities of each moment.
Let's see some tips to help your restaurant deliver exactly what consumers expect this Christmas and New Year's Eve?
1. Bet on a varied menu
It is important to vary your menu to, offer options that suit all tastes.
Anyone looking for food delivery on special dates usually looks for something out of the ordinary. Therefore, investing in typical seasonal dishes is an intelligent option, to please the most demanding palates.
Think of the more traditional recipes, and add them to your options during the season. But don't forget to take care not to go too far from what your customers are used to.
If you have a delivery of Italian food, for example, you can invest in typical dishes that the region offers at this time of year. You can even add to your menu some side dishes that allude to the Christmas dinner. It's a good idea, isn't it?
A special tip is to offer special drinks, such as fancier wines. Your customers will like this option!
Also, be sure to include options that suit those who follow specific diets. Vegan meals, lean meats and gluten-free options will guarantee the satisfaction of every type of customer.
People who follow some sort of restrictive diets are always looking for restaurants that offer quality delivery. Don't miss this loyal clientele!
2. Invest in convenience
An interesting option to ensure more convenience for your customers is scheduled delivery. The customer orders the product, and you schedule the delivery for the most opportune moment.
That way, he doesn't get cold food, and you know exactly how much demand you'll have in the period. In addition, the customer is at peace knowing that all the details of his Christmas dinner are guaranteed.
Pay attention to quality
You already know this, but it's always good to remember: it is very important to pay close attention to the quality of not only your products, and also every single delivery process.
From choosing the best ingredients to the most suitable packaging: always keep an eye so that, in all processes, the focus is on quality.
This also applies to customer service. To ensure speed in the processing and meeting of demands, invest in training and periodic meetings with your team. Don't forget to make a special work schedule for these dates!
3. Anticipate customer needs
Based on your usual sales, you get a preview of the top ordered dishes. With that information in hand, you can predict which ingredients you need to buy most often, peak times, etc.
During the holiday period, this is largely intensified. Always be aware to better anticipate your customer's needs, and ensure that he is satisfied with your service.
The best way to please customers is to positively surprise them. To do that, you must ensure fast delivery, speeding up processes within your restaurant without compromising the quality of the final product.
This is possible with a well-tuned team, informed of all menu changes and ready to serve you well.
What's more, you may see a greater demand for side dishes and drinks. This is because many people will resort to delivery to complement the main dish with accompaniments that can range from French Fries to desserts.
Offering this type of food for delivery is one more attraction to lure in new customers, who generally would not use the service. They will love to know that they can skip some stages of preparing supper using the delivery commerce platforms.
With drinks, this is even more important. Who's never been in a shortage of drinks when an unexpected guest comes home? Delivery is the most practical way to solve this problem!
4. Meal kits are a huge trend
Do you know what are meal kits?
Many people who love to cook end up giving up cooking a new recipe because they don't want to go out to buy ingredients. This is even worst during the Christmas season, when supermarkets are usually crowded!
Because of that, meal kits are now a strong worldwide trend. This is an innovative type of delivery.
The customer buys, through his e-commerce platform, a kit including all the ingredients for a special recipe. He receives them fractionated, measured and individually packaged, and accompanied by the instructions!
It is perfect for those who want to dare in the kitchen, but don't feel safe when choosing ingredients with which they're not used. It is also a smart and practical way to test new recipes and win over guests.
But recipe kits are especially beneficial for those who live alone, and are learning to cook. And by offering this type of product, you create a relationship with the customer that goes far beyond providing services.
5. Help your client with cleaning and organization
Speaking of customers who live alone, you have certainly gone through the situation of having a sink full of dishes, with no one to help with you wash them.
Put yourself in your customer's shoes, and offer packaging that help you use less dishes!
Depending on the type of food you sell, cardboard or even Styrofoam packaging can be of great use to those who want no worries after enjoying a delicious meal.
After all, even remotely, the Christmas dinner is a time to celebrate the people we love. And it gets even better when you know you won't have to worry about a sink full of dishes.
If you want, you can even offer plastic cutlery as an option. This option helps the customer, but the environmental issue must be taken into account, in addition to the extra expense for your business.
Did you know that we have a post in our blog talking about the pros and cons of the main packaging options for food delivery? You can check it out here.
Delivery is always present in the lives of its customers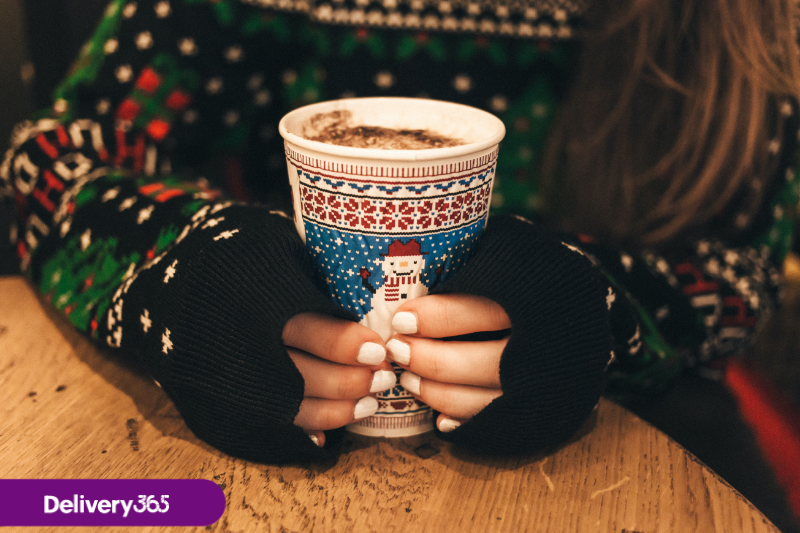 Bet on smart and convenient delivery, to guarantee good sales at any time of the year!
Use Delivery365, the delivery commerce platform that will revolutionize the market! You can count on us!