Black Friday: how it can help your e-commerce
Black Friday is coming! Check out tactics and tips to increase sales in e-commerce during the holiday season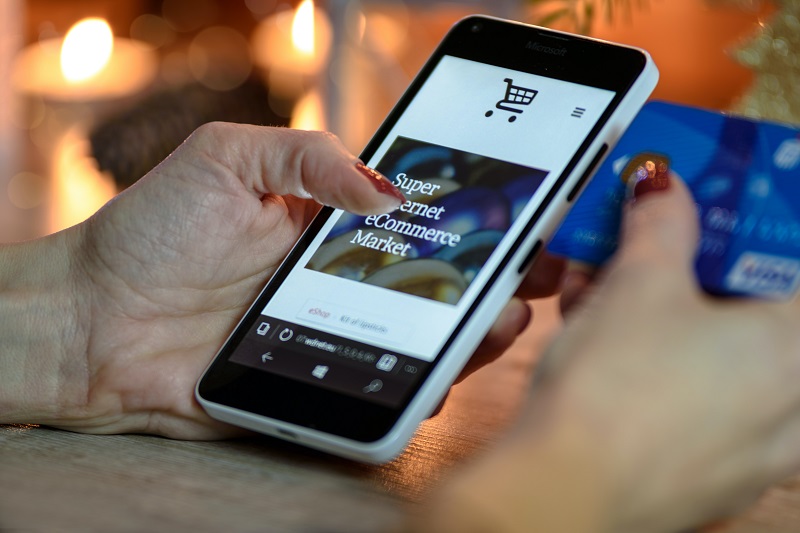 Once we hit mid-October, two words start popping up all over the media: Black Friday. It's the Friday that officialy kicks off the year-end Holiday shopping season in the United States.
The oldest recorded use of the term in the context of sales comes from the 50s, when Philadelphia police officers referred to the day after Thanksgiving as "black Friday" due to the massive traffic jams caused by crowds of shoppers in the streets.
Since then, Black Friday has become a special date in American's shopping calendar, and images of crowds gathered in front of stores about to open have become more and more common.
At first, Black Friday as a tradition was exclusively American. However, with the advance of online shopping, the term has become more popular all over the world. Today, this event has become a phenomenon in commerce even in countries where Thanksgiving is not celebrated.
Shoppers from every region make plans during the second semester of the year to enjoy the many sales and promotional pricing, with many products and services offering over 80% off. And the 2020 Black Friday promises to be one of the most competitive and advantageous of the last few years.
Black Friday in the pandemic: a test for e-commerce
It's not news that e-commerce has grown exponentially during the period of quarantine imposed by the Coronavirus pandemic.
Millions of new users joined the world of online shopping since March, when the first measures of social distancing were adopted around the world. This market, which was already in rapid growth in the last few years, wound up becoming more than just a mere convenience.
Today, e-commerce is considered a necessity for thousands of people who were suddenly unable to shop in physical stores. The many payment methods and quick delivery helped to conquer even the most conservative shoppers.
And because of that, at this moment where many countries are still in social distancing, or even returning to a state where shops are closed and social gatherings forbidden, e-commerce anxiously awaits its biggest test yet: the 2020 Black Friday.
Retailers all over the world predict big sales in this holiday season thanks to the help of delivery. For many, it's going to be a chance to recover losses and win new customers.
Why should I invest in Black Friday campaigns for my delivery?
In the retail calendar, Christmas is the most anticipated holiday. After all, it's a moment of heated consumption in practically every sector.
For sellers, Christmas represents a fair share of revenues for the second semester, not only because of the race for presents, but also because of the demands for items to prepare Christmas and New Year's Eve parties.
Black Friday works as a thermometer for this period, because it points to the products clients are currently more interested in, and also sets the general tone for consumer behavior at the moment.
With the popularization of Black Friday worldwide, clients already expect retailers of every segment to offer discounts and advantages.
Even though it was initially more common in stores selling clothing and apparel, furniture and electronics, Black Friday has now spread over to every business, including food and drinks, entertainment and tourism.
With the pandemic, some of these sectors have seen drastic decreases in revenue. Because of that, e-commerce now emerge as an opportunity to recover losses, and Black Friday is the perfect moment for that to happen in an even more intensified way.
Check out some of the reasons why your e-commerce should invest in Black Friday promotions:
1. Take advantage of the buzz
The term "black Friday" will be all over the media during the month of November, whether it's in the news and ads on television, the internet or even in storefronts.
This puts Black Friday straight into everyone's minds during this season, as an opportunity for consumption. It's the ideal moment for you to offer your client that product they've been wanting for so long, with irresistible discounts.
Consumers will surely give preference to retailers who adhere to this event. That's why you must not forget to announce your products as being part of a "Black Friday Campaign", to further take advantage of the buzz generated by the media during this period.
2. Attract new customers
With the raise in people who consume through e-commerce, those who still aren't selling online are losing customers.
Terms such as "delivery" and "mobile commerce" are now in the everyday vernacular for millions of people during the pandemic. That's why you should pay close attention to the news in this market to keep sales always up and running.
Market analysts expect an exponential rise in e-commerce revenue during the 2020 Black Friday, since many people won't be buying in physical stores, and instead will choose to do their holiday shopping through electronic commerce.
This represents a valuable business opportunity to retailers, service providers and even to the food delivery sector. After all, a big number of people won't be able to spend the holidays with their close friends and family.
3. Heat up Christmas shopping
Given that physical stores are expecting a decrease in attendance this year, many retailers are looking to e-commerce as an alternative to avoid losses.
Because of that, investing in Black Friday promotions can be extremely profitable. It's a smart way to avoid missing out on this holiday's sales potential.
This is specially important to sectors of retail that usually profit in Christmas, such as toy, clothing and apparel stores.
Black Friday can work also as a thermometer for this period, which extends beyond the Christmas holiday, and can also help move overstocked merchandise.
4. Keep yourself ahead of the competition
Investing in delivery is a way to always keep yourself ahead of your competition.
Your clients will love to know that your store delivers at home, and that they can shop through the cell phone, in a simplified and practical way.
Offering promotional advantages is another way to position yourself in the market in a competitive manner.
Stay on the lookout for your competition's promotions and marketing techniques, and don't forget to focus on an efficient post-sale strategy to retain customers and always keep them on your side.
5. Explore the full potential of the holiday shopping season
The year-end Holiday season is one of the most lucrative for retail, for a variety of reasons.
First, because Christmas is a holiday connected to tradition, and with huge emotional appeal. Because of that, people are usually more prone to spending money on gifts for their loved ones, as a way of showing affection and celebrating the holiday.
And second, because in this time of year many workers receive bonus and gratifications at work. Even people who don't celebrate Christmas are more inclined to spend during this time of year.
Many will even invest in more considerable purchases, such as the latest, high-tech cell phone for themselves, or a holiday vacation for the whole family.
However, with the pandemic, the tourism sector is relatively weakened. That's why it is expected that much of the money people spend on their vacations will be turned into a holiday shopping budget.
After this considerable time people have spent at home, an array of new necessities have emerged, such as investments in home office equipment, videogames, a brand-new TV, or even toys and electronics to help distract the kids, among others.
How do I prepare my e-commerce for the 2020 Black Friday?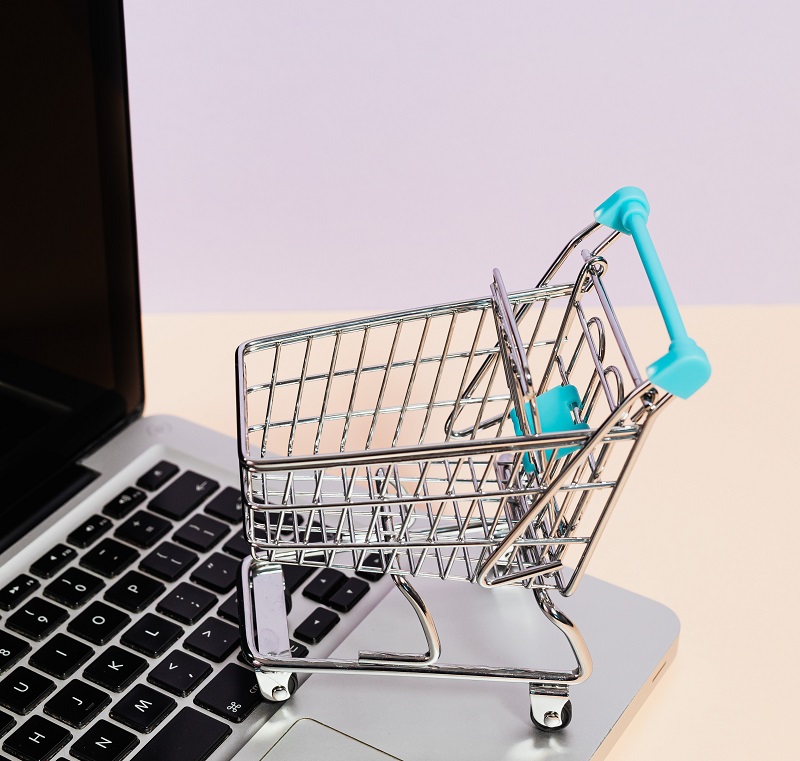 To take full advantage of Black Friday, you must pay attention to some important points:
Black Friday is a moment of intense movement in e-commerce. That's why your team must be prepared to fulfill orders as fast and reliable as possible. Invest in training for your workers, and make sure your staff's schedules are coordinated;
Make sure your stocks are full to keep up with the rise in demand during the Black Friday. Talk to your providers to ensure plenty of merchandise in time;
Go for real promotions. It's common that many customers are wary of Black Friday benefits. That's why, in order to please them and guarantee total satisfaction, you must invest in real benefits. Fake promotions and price changes and deceptive marketing schemes are not a good way to make sure clients stick with you after the holidays.
Go beyond Black Friday and keep offering discounts and benefits during the Holiday season.
Focus on post-sale strategies
This a valuable tip: focus on your post-sale strategies during the Black Friday season. After all, with the rise in sales, you'll also notice a rise in feedback from consumers.
Keep an open channel for communication with your clients, and always be ready to solve any problem that comes up.
Don't forget that Christmas presents go beyond products and services: they touch our heart, and stick forever in the mind of the recipient. So, make sure you double your care with the preparation for delivery and packaging.
Besides that, as many of the Black Friday purchases are for Christmas gifts, you may also notice a rise in the demand for exchanges. Be transparent about product exchange conditions, and put yourself to the client's disposal to make sure customers feel safe. This pushes them to recommend your e-commerce to friends and family.
---
Want to sell more in this Black Friday? Choose an easy, effective and smart e-commerce platform, like Delivery365. Our mobile commerce services take your products and services to more clients, and raises sales at any time of the year.