Online payment methods: know the best for e-commerce
There are many fast and safe online payment methods around. See how each one can help your e-commerce.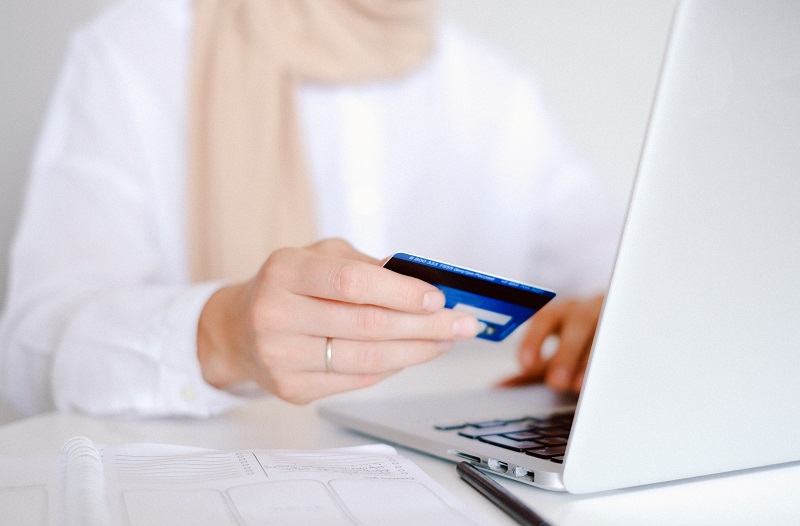 Online payment methods are revolutionizing e-commerce
A recent United Nations study shows over 4 billion people around the world browse the internet every day.
This means more than half of the world's population has access to the innovations brought upon us by the internet, such as online shopping.
This blooming market is always changing to cover the urgent needs of an informed and conscious clientele that's always on the know on all tech trends.
On the other hand, financial institutions saw, in the growth of e-commerce, the perfect opportunity to introduce new ways to deal with money. Among them:
Digital wallets, which transform mobile gadgets into virtual online payments.
Biometry, which makes user identification easier and raises safety in payments.
Payment by approximation, which reduces the time spent on payment.
Instant online payment apps and devices.
More safety increases the number of online transactions
All these new technologies made immediate online access to financial institutions something more and more common.
These institutions, on the other hand, invest millions of dollars every year to enhance their security systems, making online transactions more reliable and safe.
This way, it was inevitable that even the most suspicious users would end up riding this wave. Making payments through your phone today is just as ordinary as ordering a pizza online.
Because of that, delivery commerce apps and platforms have also adapted to integrate within their systems every online payment method that's available in the market, and so attract more customers.
What is online payment?
Online payment happens when a client pays for a product or serviced bought online through the very same platform where the purchase was done.
For delivery commerce, it means that the client won't have to do the payment by the product's arrival at their home address.
The payment occurs online, through the platform, and the seller receives the money straight in their account.
Even though payments using bank slips are still very common for online purchases in some countries, it doesn't allow for much speed in the processing of the order, and it's not ideal for delivery commerce platforms.
In its place, other online payment methods are used, such as:
Credit cards
Payments using credit cards is perhaps the most well known and widely used in online stores. After all, it's something we've been used to since TV commerce became a thing in the 90's.
The biggest change now is that, with the enhancement of security measures in banks and credit institutions, paying with a credit card has become much more reliable in the last few years.
Besides, credit cards themselves have become accessible throughout the years. This way, more people now have access to this payment method when shopping online.
Credit cards also have two very interesting characteristics that may attract customers.
One is the possibility of paying in installments. In this option, the seller usually receives the total amount of the purchase from the financial institution, while they charge the client in monthly bills.
Another possibility is to program repeated purchases, such as when you sign up for digital services. This way, the client will receive the product or immediate access to the service they hired, and the payment is authorized and made in advance every month.
Prepaid cards
Prepaid credit cards are not exactly new, but have been more popular than ever with the rise of digital services such as streaming platforms and mobility apps.
This happens because many people don't have access to credit cards, but wish to use these services anyway.
For them, institutions offer rechargeable credit cards that are accepted in most online stores and websites.
This type of card doesn't allow payment in installments, but usually has smaller fees than traditional credit cards.
Debit cards
Debit and debit cards are also known by most people.
They were already used for automatic payment of service bills such as water and power, directly through the financial institution, so that the client doesn't have to do the payment themselves in the bank.
The big news here is that now you can connect digital wallets and bank apps to e-commerce platforms and digital services. This way, even those who don't own a credit card can pay for their online orders immediately.
Advantages of online payment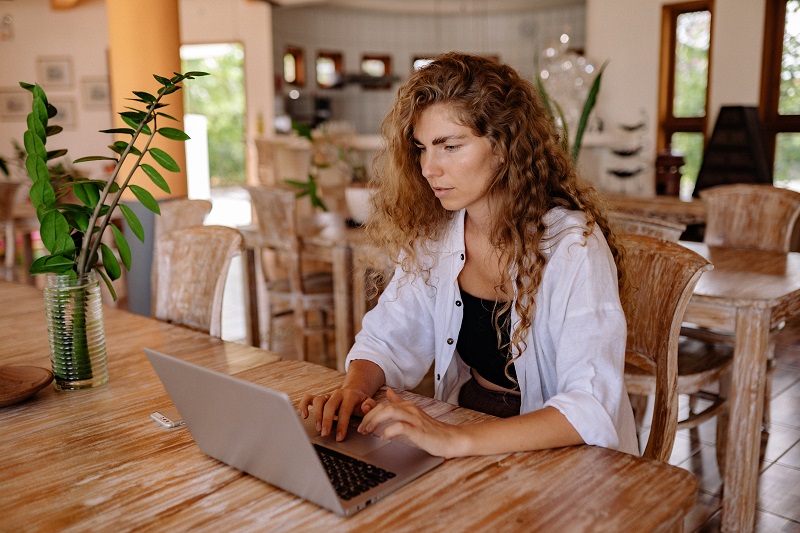 Know you know that online payments are here to stay.
Because of their easy integration with different platforms, they adapt to the needs of speed and practicability in e-commerce.
Let's see which are the main advantages of online payment methods for e-commerce.
1. Accepting multiple brands
There are many different debit and credit card operators currently working.
Not only that, but there are also thousands of financial institutions around the world that work with the payment methods we've mentioned.
Because of this variety, it's important that your e-commerce can accept as many cards and digital wallets as possible.
It's common for physical stores that certain cards aren't accepted, because unfortunately card machines still have many restrictions regarding contracts with these operators.
But e-commerce platforms count with payment methods that include most credit card and digital wallet brands in the market. This way, your client knows they can pay with no worries, straight in your online store.
2. More safety for payments
Long gone is the time in which online transactions were considered dangerous and susceptible to fraud.
The advancement of data encryption technologies raised safety for online payments. This way, more and more people can enjoy the benefits of online commerce without the risks of having their data stolen.
But it's always important to highlight that technological advancements protect us only from online frauds and theft.
Reinforce with your client that the store will not take ownership or share their data in any way, and that they shouldn't give this information to anyone. This way, you avoid problems in case of offline problems.
Besides, online payments eliminate the need to keep cash in your physical store. This translates in less risk of theft and robbery.
The client also doesn't have to worry about paying the delivery person for the product in the middle of the street.
With online payment, everybody wins!
More safety for the delivery man
Autonomous delivery people also benefit from online payment.
When they don't take payment in cash and don't have to take credit card machines around with them. These workers have the risk of potential losses drastically reduced.
It also means more speed in the delivery, because they don't have to receive cash or wait for the payment while with the client.
The delivery man now has more time to make his deliveries with no unnecessary delays.
3. More speed in the processes
Online payment allows for more speed in the processing of orders in your e-commerce.
When you use it, there's no need to wait for the bank clearing period usually attached to checks, pay slips and other payment methods.
Financial institutions confirm the payment almost immediately. From then on, you can start preparing the product for delivery as soon as possible.
This also makes the processing of invoices much easier. Besides, because you have online access to payment records, accounting for your company is also much easier.
An important tip
When working with online payment methods, don't forget a very important detail.
Different financial institutions, banks and card operators have different rules and dates for the transfer of the money you've received.
This means that you should get informed and prepared:
What day will the payment enter your company's account?
Are there fees or taxes to be paid to redeem this money?
In how much time after the transaction will the money be available to redeem?
These are some of the important questions you should ask when signing up for e-commerce platforms. They help you and your company get prepared to never be out of cash.
Planning and organization are key to the success of any business. Make sure you use every single tool to check in on your transactions and always keep a tight and updated record on your buying, selling and monthly expenses.
Also, don't forget to check for possible taxes and fees you might have to deal with in your region when selling online.
If you're looking for a delivery commerce platform that understands your needs, know Delivery365.
Our app is intuitive and easy to use, and gives you all the tools you need to build and manage your e-commerce with fast delivery anywhere, through a database of delivery men ready to take your products straight to clients.
Keep an eye on our blog for more tips on how Delivery365 can help you win in the e-commerce world.
---