Shopping cart abandonment: learn more about how to reduce it
Do you want to increase the amount of finished sales in your e-commerce? Check out how to reduce shopping cart abandonment rates in your online store!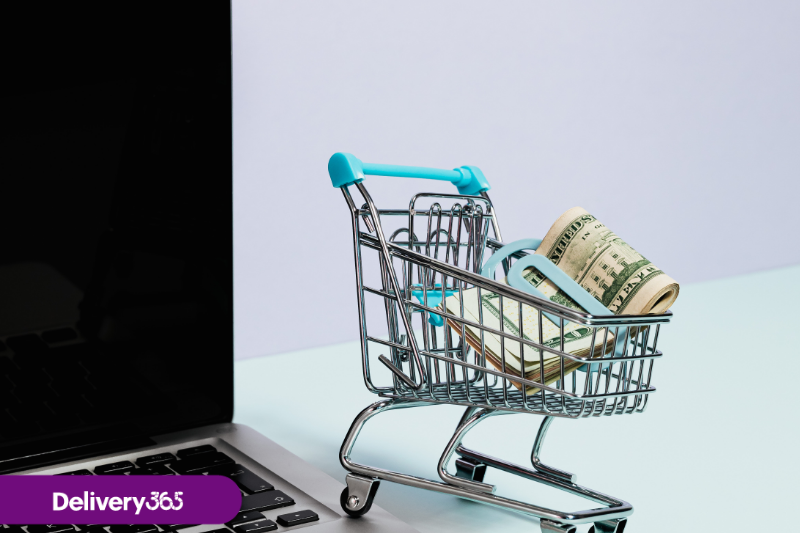 Imagine that you are in a supermarket doing your monthly shopping and running errands.
You enter the store, and soon start filling your cart with all kinds of food, cleaning and hygiene products.
All is going smoothly, until you arrive at the frozen products aisle. There, you meet a friend you haven't seen in years.
You two start talking, and next thing you know you just spent a few minutes catching up on your friend's life. 
Once you both say goodbye, you look at the clock and realize it's time to go to another appointment. You drop your cart in the middle of the store and go home to do something else.
This scene seems quite unusual in the context of shopping in real life, doesn't it?
But now imagine that, instead of a supermarket, this is happening in an online store.
You put all the products in the cart, and suddenly receive a message from a coworker asking you for help.
After the conversation is over, you close the store window without finalizing the purchase, and move on to another task. Doesn't seem so absurd, right?
In our day to day lives, there is an ever growing presence of e-commerce. Shopping on the internet is no longer something reserved for specific products.
Anything you can buy in a physical store is available online!
The possibility of buying things on the internet without leaving home has brought numerous advantages. It's good for both retailers and customers.
But, on the other hand, it also introduced a series of challenges into the sales dynamics that were previously unheard of.
Among the main challenges for companies in e-commerce, shopping cart abandonment is certainly one of the biggest concerns.
What leads to shopping cart abandonment?
The customer who ends up on your e-commerce is looking for more than just a specific product.
Clients want to satisfy a need, whether it is topical (such as the lack of a hygiene item or ingredient for a recipe) or generic.
Many people buy over the internet to satisfy an impulse to consume. Others seek delivery commerce for the convenience of not having to think about dinner, for example.
Whatever reason brings customers to include a product or service in their shopping cart, you need to make sure that this need is met quickly and efficiently so that he doesn't give up on the purchase!
Shopping cart abandonment is a real issue
According to information from the research agency SaleCycle, about 73.9% of all e-commerce purchases are not completed.
Among the sectors with the highest dropout rate, travel is the record holder: only 20% of initiated purchases are actually finalized.
Travel agents works with higher value sales (such as airline tickets and hotel reservations). These require more time for the customer to close the deal.
In the clothing sector, however, abandonment rates are below average: 69.8%. It's a sector where products are often less valuable. It is also a type of business commonly linked to impulse purchases.
Shopping cart abandonment can be motivated by a number of factors, related to the numerous stages of the shopping process.
Let's see some of these motivations, and understand how you can reverse shopping cart abandonment in your e-commerce?
1. Lack of information
When including a product in the cart, your customer needs to be confident that he or she will receive what is looking for.
When shopping at a physical store, consumers have the advantage of being face to face with the product. They can try it out, read the information on the label, and feel more secure to make a choice.
In e-commerce, on the other hand, the customer doesn't have the product in hand, and needs you to present all the relevant information in advance.
Think of all the data about the product that may be important to your customer.
What are the product's dimensions? What exact amount of the product will be received?
Include real images in high-resolution in your ads. A short video showing all the details of the product is also an excellent way to convince your customer.
The same goes for services
If you're selling a service through e-commerce, it's important to describe the terms and conditions in advance so that customers knows exactly what they're hiring.
Make clear how the service will happen, and, whenever necessary, describe which products you will use, and the workmanship that goes into performing a task.
Finally, you must be available to answer questions whenever necessary. Include links you all your social networks, and real testimonials from satisfied customers.
They're a great way to give potential clients more confidence when hiring you for the first time.
2. Payment methods
Another factor that can lead to clients withdrawing from the purchase is when the customer's preferred payment method is not available.
Today, there are numerous payment methods on the market: debit and credit cards, online transfers, and digital wallets are some of the most common.
This variety brings potential customers closer to e-commerce, while at the same time decreasing the payment processing time.
However, for the retailer, it can be difficult to maintain control over all forms of payment available for you and your client to choose from.
Be aware of new payment methods
Always keep an eye on what's new in the world of online payments. It is important to be informed about which options are most advantageous for you and the customer.
At the same time, you should keep in mind that many of these payment methods can hide fees and bureaucracies that are often not offset by the advantages they offer.
One tip is to offer extra discounts or benefits to customers who make payments using their preferred payment platform.
This can be advantageous as many digital wallets and card operators offer reduced rates according to the volume of sales.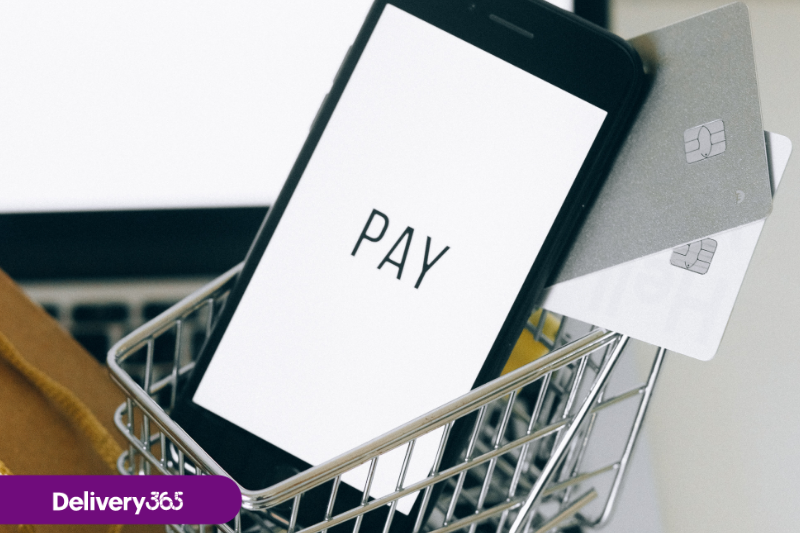 3. Technical problems
In a physical store, much of customer satisfaction comes from the sales environment.
Comfortable lighting, air conditioning and even appealing to the power of smell are strategies to make consumers motivated to spend more.
At an online store, you also need to take care of the environment. Or rather, of your e-commerce design.
An online sales page must be well built, and offer intuitive navigation. Many customers give up on purchasing precisely because they do not understand the processes.
Buying a product shouldn't be complicated. Pay attention so that your store is easy to navigate. All information must be readily available and distributed in a harmonic way that's pleasant to read.
Keep things simple
The key here is to keep it simple. Make sure that the client goes through as few steps as possible. The fewer the clicks, scroll bars, menus and subdivisions, the better.
Pay attention to the colors and fonts of your page. Always keep accessibility in mind. Your store should be easily accessible for customers with some sort of visual or hearing impairment.
Keep an eye so that the visual elements, such as images and videos, are in high resolution. However, it's preferable to use smaller formats, which load more easily.
Imagine the customer needs to wait too long for your page to load. Or they can't find the information they need. Is he easily distracted by the many steps it takes to finalize the purchase?
These are aspects that can considerably increase chances they'll give up before closing the deal.
When we shop online, we are subjected not only to the various distractions of everyday life, but also those who pop-up during navigation.
To close more sales online, every second counts. So don't waste the customer's time, and simplify processes as much as possible.
Our tip is to use an intuitive, intelligent, fast delivery commerce platform that facilitates all processes, from advertisement to delivery.
Choose Delivery365 to win over new customers and close more sales!
4. Shipping and delivery
Finally, you need to solve difficulties with shipping or any other stage of the delivery process before the customer gives up on the purchase.
The very last step in the sales process is that of shipment and delivery. The client will pick the right product, compare prices and type address and payment information.
After all this work, they will be frustrated to discover that delivery will take longer than expected, or that shipping will be expensive.
Include all relevant information regarding product delivery: shipping costs, shipment option and times, etc.
Be careful with free shipping
Something that can make many customers give up the purchase is minimum quantities or values ​​for free shipping.
Free shipping can be great to lure people into your e-store. But never forget: you must be transparent about the all advantages you offer. This will ensure a lasting relationship with customers.
Many retailers claim to have free delivery, as an extra benefit to hook consumers, but do not make terms on this benefit sufficiently clear.
This mistake may go unnoticed during the purchase process. But, it will frustrate the consumer when they are finalizing the sale.
Don't risk losing the client at the very end of the process.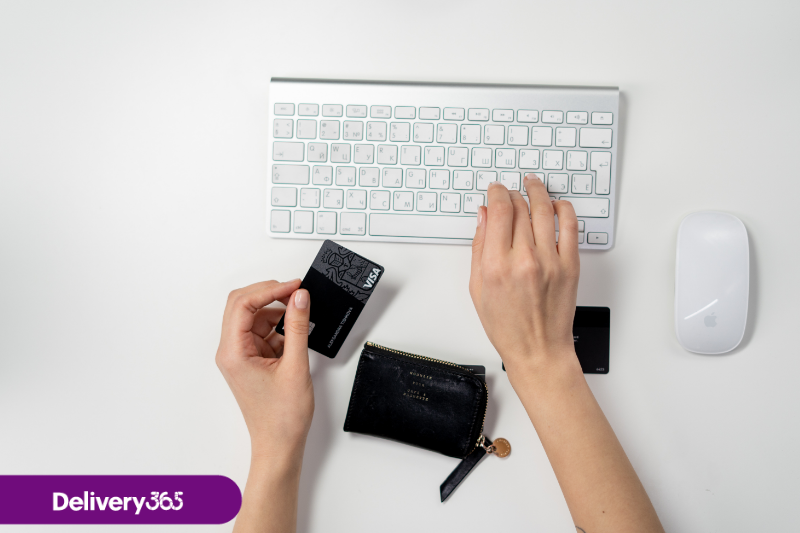 Invest in your online presence
Selling online is a solution to keep your business always ahead of the competition.
But to ensure good sales throughout the year, you need to invest in smart e-commerce solutions.
Delivery365 takes your store to the virtual world, bringing your products and services closer to thousands of customers anywhere in the world.
Are you ready for this revolution?