Freight cost: how to define the value of delivery in e-commerce
Delivery is a critical factor in e-commerce. The shipping methods you make available can affect your sales rate, as they impact the freight cost and on delivery time.
Therefore, knowing the different shipping options that you can offer your customers is crucial to the success of your e-commerce.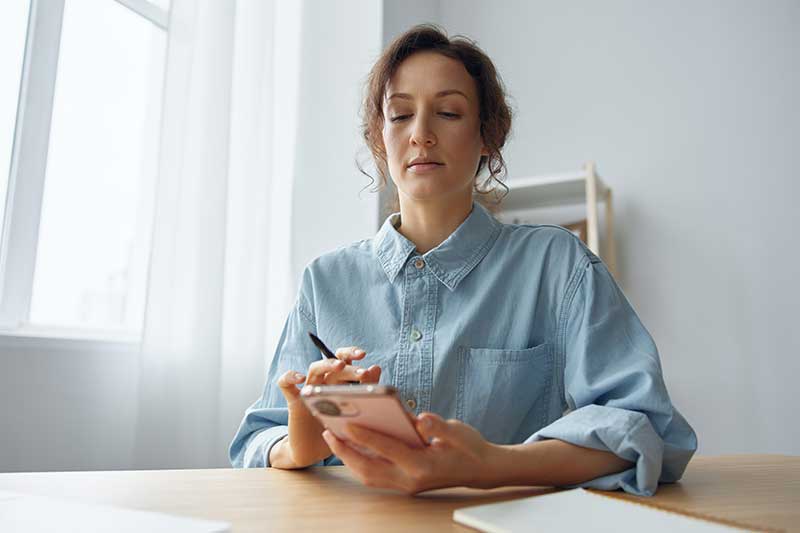 How e-commerce order fulfillment works
Understanding how order fulfillment works in e-commerce is essential to understanding issues that influence the freight cost.
When a customer makes an online shop, fulfillment of this order begins long before the purchased product is boxed and placed on the delivery vehicle.
Decisions at all stages of the picking and packing process affect the  freight cost and shipping options that can be offered.
– Delivery packaging: find out how to choose the best one
See a simple summary of how this process works in most e-commerce that sells products:
As soon as the customer places an order online, the information regarding the purchase is transmitted to the warehouse or any other operational location of the establishment where the order was placed (kitchen, for example, in the case of a restaurant that offers delivery). The chosen shipping method is included in the order information.
A picker pulls the order items from the warehouse shelves. The sooner an order is sent for packaging, the sooner it can be shipped to the customer. Note that

order fulfillment time is a key element.

The longer the wait for pick-up and packing, the longer the customer must wait for the package, regardless of the chosen shipping method.
Pickup instructions may also include the appropriate box or boxes to pack the order. How the order is picked and packed can affect the 

shipping costs

.
The picker delivers the order to the packing station. The packer checks all items and prepares the package for a

secure shipping

. The packer also affixes the shipping labels.
The package is now ready for shipment and contact with the delivery person is made.
The transport company picks up the order and takes it to the end customer. Delivery time depends on the chosen shipping method and the distance from the warehouse to the buyer's address.
The steps above refer to fulfilling a traditional e-commerce order, but this process may vary according to the type of business.
Companies that work with food delivery, for example, have a fulfillment and delivery process much more agile, because they operate only locally with the production and delivery of fresh and perishable products.
– Dark kitchens: get to know this delivery trend
However, if your e-commerce serves a larger area and the product may take longer to reach the recipient due to the distance, it is important to consider offering different shipping options, so that you can create a delivery strategy that emphasizes speed and keeps costs down.
Impact of
freight
cost and shipping options on e-commerce
The way an order arrives in the customer's hands is one of the most critical differences between physical and online stores, and what makes many people vote for the first option.
Therefore, choosing shipping methods that facilitate a fast and economical delivery is vital to the success of your e-commerce.
High shipping costs can lead to lost sales or reduced profit margins. Fortunately, you can save money with skillful supply chain management in all parts of the care process.
Another e-commerce challenge is delivery times. When consumers place orders, they generally want to receive them as quickly as possible. In some cases, customers need their order within a specific time frame. They may need it in time for a holiday or health concerns, and if you can't deliver the order within that time frame, you could lose the sale.
Again, streamlining your fulfillment operation can help speed up your deliveries and win loyal customers.
Planning and managing your shipping solutions can reduce your supply chain impact and result in good customer reviews.
– Customer retention in e-commerce: see 5 strategies
How to set
freight
cost in ecommerce
Freight cost  calculation for e-commerce depends on the mode of transport (road, air or sea), the size and volume of the cargo, and the distance traveled to the final destination.
Because of this, many ecommerces provide an online shipping calculator, so that the customer enters his zip code and knows at the time how much he will pay for the delivery.
However, this is not a rule, each business can determine how they want to work with freight cost. In the case of deliveries that serve only a certain region, it is common to determine a fixed value, for example.
Below are two types of shipping that your company may consider.
Free shipping
Free shipping is by far the favorite shipping method for online shoppers, it goes without saying. However, we all know that shipping is not free, and if the buyer is not paying for it, the store owner will have to pay.
To cover the cost of free shipping, if you choose to give this option to your customers as a strategy to sell more, you may need to increase your prices, and this can make your products less competitive.
But not everything is lost. Here are some ways to offer free shipping that can make this benefit work for you and your customers:
Offer free shipping on

orders that reach a minimum value

. That's an incentive for customers to buy more, so it's a win-win.

Provide free shipping during a limited promotional period. Giving customers a time limit to take advantage of the offer is a great way to foster a sense of urgency, which drives countless indecisive shoppers to complete their order.

Include a free shipping option with a slower delivery time. This keeps your

freight cost

low and gives your customers options based on how quickly they need their order.
Flat rate shipping
Flat rate shipping offers customers a set fee for shipping, no matter the size and value of the order.
Charging a flat rate for shipping encourages your online shoppers to increase their orders as they won't pay more for it.
You receive a minimum amount to help offset picking and packing costs while subsidizing shipping services for customers who place larger orders.
Delivery options for e-commerce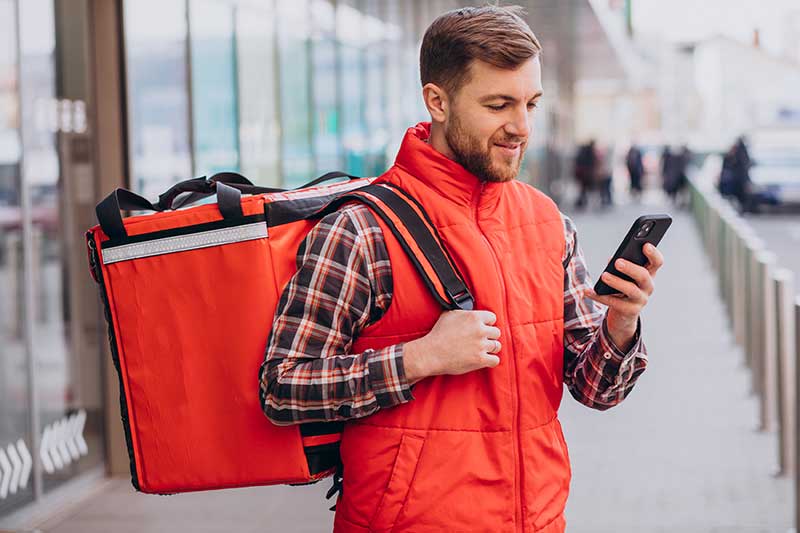 Keeping customers happy with available shipping options takes planning and balance.
The key to pleasing the buyer and maintaining healthy profit margins is to offer different shipping options so he can compare benefits and decide for himself what he prefers.
Here are some of the options that online shoppers value:
24 hour delivery
When a customer needs a product or service immediately, depending on your type of business, it is possible to offer 24-hour delivery (in the case of pharmacies or provision of emergency services, for example).
Consumers understand that there is an extra fee for this type of delivery, and if you can offer this service, it can be very worthwhile, since it greatly reduces the competition.
– 24-hour delivery: a trend to keep an eye on
Express delivery
Express delivery is a popular option, which usually guarantees product delivery within three days.
In general, it's a good idea to offer at least three shipping methods at checkout. For example, you can offer customers the option of same-day shipping for a premium price, two-day delivery for a lower price, or seven-day delivery with free shipping.
Same day delivery
A pioneer in this type of delivery, Amazon began offering same-day delivery in select markets, bringing online shopping closer to the immediate gratification of a physical purchase.
To do same-day deliveries, you need your base of operation to be relatively close to the recipient's place of residence. Also, you need a delivery service that can collect the order and deliver it in a few hours (minutes depending on the type of product).
Was thinking about this agile way of shipping that we developed the Delivery365 app.
The purpose of the application is to connect you to your customer and your store to a courier base.
Every time someone makes a purchase at your establishment, couriers registered in the application are notified, streamlining the entire delivery process without you having to worry about contacting someone personally.
Developed with an intuitive interface, so that anyone can use it even without understanding anything about technology, the Delivery365 App is the ideal solution for any segment, whether retail or services.
– How to create a service delivery
With one base of thousands of couriers qualified to take your products to customers anywhere, at any time, it is a true revolution in the way of delivering.
Visit Our site and learn more!