Branding in e-commerce: see 6 secrets
Do you know how to use branding in e-commerce? Here are some tips to help you position your brand.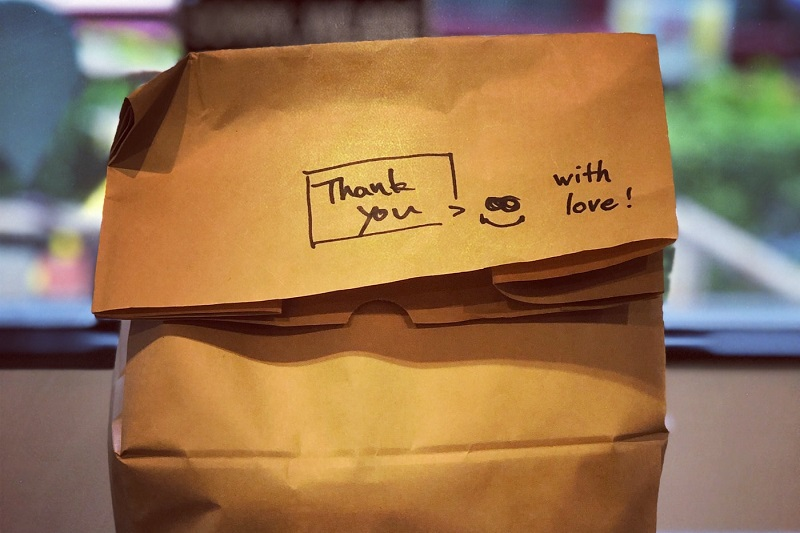 What is branding?
When you hear people talking about brands, what comes to your mind?
Do you think of an iconic logo, or a company that is a reference in what it does? Or do you think brands are not important, and what really matters is the quality/price?
Our perception of a label, whatever product or service it offers, goes through a lot of variables. Many famous companies invest millions of dollars every year building this perception in customers.
It will dictate, many times, a buyer's opinion even before they experience the product.
The science of how to build and manage a label is called branding, but it's not restricted to major corporations. Techniques in branding in e-commerce can help your online business reach new highs.
Who do you think you are?
It's very important, before anything, to know who you are, or better, who is your brand?
What are your values? In what do you and your workers believe? It's common that entrepreneurs are inspired by their competition, but these questions help better understand what makes your business different from the rest.
Then, you need to understand your customer. Every business starts from the fact that a consumer has a demand that needs to be met. But do you understand what's behind this demand? What makes a client search a product online?
Branding in e-commerce tries to bridge the gap between these two places. And this bridge has two ways:
Know your clients  to offer what they need, and then make them think of you when the need comes.
It's not enough to just sell. In e-commerce, you are providing a service, because you not only meet the demand for a product, but also for a convenience, of home delivery. Selling this differential is very important for the success of your business.
Know your customers
There are some ways to better understand your customer and what they expect:
Purchase data
It's proved that old clients usually spend more in virtual stores than new clients. But, much more than this, recurring clients can offer something extremely valuable in the world of online sales: information.
By analyzing the sales history of older clients, you obtain data such as:
Most purchased items.
Times of the year or month where customers spend more.
How often they repeat purchases, among other information.
With this information, you can better think your stock, know when and what to offer to the right client, and also have tools to understand what works or not in your shop.
But don't forget: it's important to use these stats with responsibility. Never share data information with third-parties, analyzing only what's relevant to the growth of your company.
Feedback
Listen to the feedback from your customers. Be it negative or positive, it's going to set the tone for any changes you aim to make towards customer satisfaction.
This feedback can appear in many ways:
Reviews in delivery platforms;
Emails sent by clients;
Comments, shares and mentions in social networks.
Remember that, by default, a client doesn't usually manifest unless something is not according to their wishes. Negative comments come more naturally, but compliments, many times, take a little more work.
The same way, feedback is usually immediate, and reflects a client's first impression. The best moment to surprise a customer is when the product has just arrived.
Invest in a good first impression, with intelligent packaging and fast, efficient delivery. Delivery365 is the platform to help you with that.
6 tips to invest in branding in e-commerce
If there are multiple companies offering the same product, many times it's the small details that make clients choose your store, such as:
Attractive prices;
Waiting time for the product's arrival;
Cost of shipment.
But a factor that isn't usually cited is that, many times, a company doesn't give customers a sense of safety. That's where branding in e-commerce helps in.
We've separated 6 ways in which brand development can help your online business.
1.     Visual identity
When we talk of labels, we think of big companies, whose logos and advertisements come immediately to mind.
This happens because big companies invest millions in publicity, with the goal of putting their identity in customer's heads.
Publicity aims to create in spectators a feeling that you already know the company and trusts it. It creates an intimate link between client and company, using visual identity that shows the values of the company, lining them with those of the client.
When creating the visual identity of your e-commerce, you don't necessarily have to be revolutionary, or use very bold design. Have in mind that it needs, above all, to give the client a clear idea of who you are and what's behind your company.
So, invest in an identity that's easily recognizable, speaks to customers with equality, and is applicable in your e-commerce, social networks and packaging.
2.     Customer attention
Being always open to listen to a client is extremely important. So, be it on social networks, text or even by phone, always be friendly and make yourself available.
Remember that clients don't usually go after you for compliments, but almost always for complaints. So, if he got in touch with you to solve a problem, order a refund or complain about something, you must always listen to what they have to say before anything.
Then, readily solve the problem. This way, you win over the client forever, because they already know you service is reliable. Just make sure the same mistake doesn't happen again.
3.     Be there
It's important to position yourself with humanity, that is, to always make sure for the client that they're talking with a company full of human beings of flesh and bone, and not just a system.
You need empathy to understand a client's problems. Always be the first to admit flaws, with no arrogance. It helps direct decision making for what's really relevant: the constant growth of your services.
At the same time, speak to the client in an equal way. Make it clear, in the way communication happens in your company, what are the values it represents.
4.     Outside communication
Nobody likes brands that send endless e-mails, offering benefits or announcing products on sale.
The main goal of communication through text, e-mail or social network is to make the client remember your brand whenever a need comes up. Because of that, every communication must be pleasant and quick, so you don't take too much time of the reader.
In this way, what's important is quality, but not quantity. To know what and when to send, you avoid that customers think of your brand as a spammer.
The best moments to communicate with a client are:
Holidays and special dates.
To advertise big sales or limited campaigns.
In the moment of post-sale, stimulating the client to leave a feedback and making yourself available for future purchases.
5.     Internal communication
If you already know how to position your company in the market, you must be sure that every worker is in sync with your ideas.
Let them know of every single change that is relevant to your e-commerce's growth: from modifications in visual identity, sales and promotion, client communication, to how your e-commerce works.
It's important that everyone on your team is in sync with your brand, and that everyone can offer the client that same quality treatment.
6.     Quality
The last tip my seem obvious, but it isn't. No successful brand establishes without quality.
Even if you spend big in branding in e-commerce, it's not worth a dime if your brand is related to low quality service.
Remember that the focus is to make the client repeat the purchase, and that only happens with guaranteed quality in every process.
Quality goes through a lot of moments, from choosing what products to sell and what materials to use, team training, brand positioning and even, in the post-sale process, the communication with the client and even what you post on social media.
To make sure you're successful, plan very well every step and always keep an eye to change what's not working.
Want to read more tips on how your e-commerce and grow? Read our blog and get in touch to know more about Delivery365's e-commerce platform.