Christmas delivery: more advantages for your customers!
Want to increase sales during the holiday season? Offer Christmas delivery! Help your customers with their gifts and win them over forever!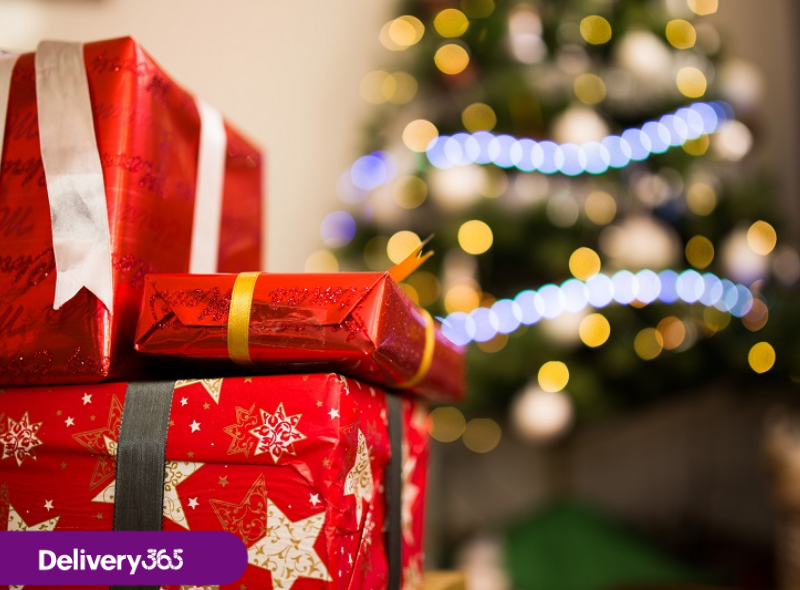 Christmas delivery: a good idea for your e-commerce
Christmas is coming! Time to celebrate family ties, thank the blessings and achievements and make wishes for everything we want in 2021.
Around the world, there's great expectation coming from retailers for Christmas 2020. After all, it was a somewhat complicated year for commerce and services, and this very special holiday promises to be a real turning point to recover sales.
Despite all the difficulties, the demand for Christmas gifts should be high. This holiday touches hearts, and the gift-giving tradition has much more meaning than just mere consumption.
Exchanging Christmas gifts is an old tradition
For Catholics, exchanging Christmas gifts symbolizes the gifts that the Three Wise Men brought to baby Jesus. Over the years, this tradition has established itself as one of the ways we use to demonstrate affection in this very special time.
In 2020, many families won't be meeting each other due to the social isolation imposed by Covid-19. But even if you'll only be seeing your friends and family online, this tradition will remain the highlight of the Christmas party.
After all, with Christmas delivery you don't ever need to stop giving gifts to those you love the most!
Delivery shortens the distance between you and your Christmas presents
Regardless of the distance between people, there are several tools that bring us closer at this time of year.
An interesting tip is to use one of several tools to remotely make your traditional yearly Secret Santa. It is a great option for companies currently working from home offices, or for friends and family who are far from each other.
The draw takes place online, through an automated system. Then, just choose and buy the gift on e-commerce, and have it delivered to the home of the person you drew. To do this, you can count on a delivery platform, such as Delivery365, to help you.
Tips to heat up your e-commerce sales at Christmas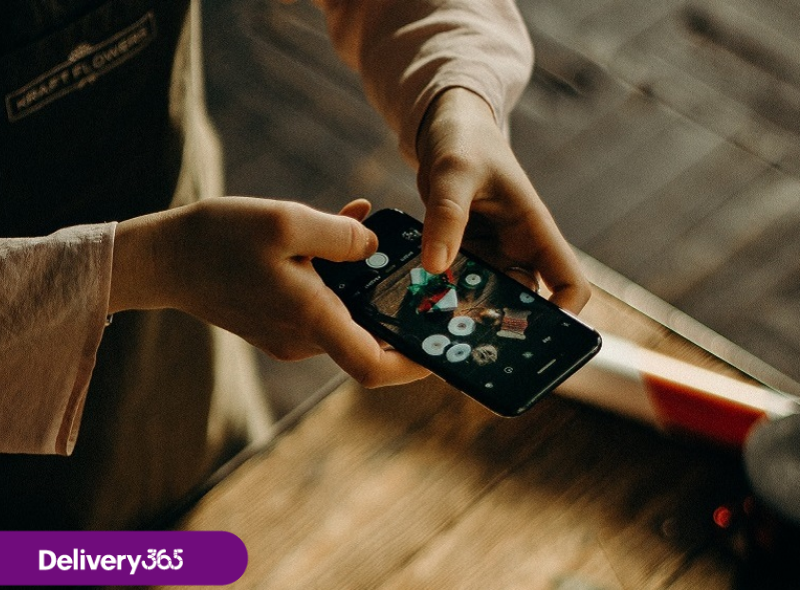 Whether you're in retail or work in services, Christmas is certainly the time of year that concentrates a large share of your sales.
Therefore, you need to be prepared to provide Christmas delivery to your customers, ensuring security, trust and lots of attractive benefits. This will do more than just differentiate your business from the competition. These features will also guarantee satisfied customers who will come back to buy with you throughout the year.
Therefore, we have separated some valuable tips to help your e-commerce heat up Christmas sales!
Invest in seasonal products
Seasonal products are those that are only sold at a certain time of the year. They can also be products that, although available throughout the year, have an increase in demand at certain times.
When we talk about Christmas products, some classic examples that come to mind are party items and specific products for the Christmas dinner, such as turkey, sparkling wine and candied fruits.
Some of these products are closely linked to the Christmas tradition. One famous example is Campbell's Mushroom Soup. Did you know that 40% of this product's sales occur during the holiday season?
That happens because Campbell's Mushroom Soup is an integral part of the recipe for Green Bean Casserole, a traditional North American holiday treat!
The turkey, in turn, is a noble bird whose consumption increases considerably during the holiday season.
Because it is a time-consuming dish, many people are afraid to take chances, and prefer to order turkey from local restaurants.
Offering a delivery of this product is a good idea for those who want to add value and benefit to their food delivery service.
In fact, with all the work involved in preparing the Christmas party, some people end up outsourcing some tasks. But this is not restricted to the Christmas dinner. At this time of year, everyone benefits, including the service sector.
Offering cleaning or beauty services at home can be of great help to customers. Thus, they leave the house ready for the Christmas party with a whole new look. And the best part: without having to leave the house and face the usually overcrowded streets.
Offer variety and advantages to your customers
Anyone who has a large list of people to gift certainly does not want to have to go through several stores to buy a gift for each loved one.
Buying as many gifts in one place translates into savings and practicality for the customer. And you can benefit a lot from this by offering a varied menu of products and services that help consumers save both time and money.
Focus on customer experience strategies
When we talk about customer experience, we are referring to all points of interaction of clients with your products and services. This concerns all stages of the purchase process, from finding the perfect product to post-sale!
Investing in top notch customer experience is always essential. But it is especially important during periods of high sales that your business is focused on strengthening the relationship with the consumer.
After all, it's in these moments of great movement that processes tend to fail, bringing unnecessary difficulties to your company that can cause you to lose potential customers.
Some tips to ensure the best possible experience for your client are:
1. Make yourself available to solve problems
The e-commerce customer needs assurance that their purchase will be successful. So, it's important that you are available to answer questions and solve problems, with speed and special attention.
Provide any information about the product or service that may be of interest in closing the deal. This information must be included in the registration of your product on the platform. But eventually there may be questions that need to be answered immediately.
If necessary, use your company's communication channels, such as your social networks and message apps, to give the customer the feeling that he is talking to a human being.
This feeling is essential to create a lasting relationship between companies and customers. After all, clients are more comfortable talking to a human being who will understand their needs than with automated systems.
2. Make sure the delivery experience is as satisfying as possible
Delivery commerce platforms, such as Delivery365, work with thousands of delivery personnel who take your product directly to the customer's home in a practical and safe way.
But before it gets into the hands of the delivery man, the product needs to be 100% ready to go from your store straight to underneath the Christmas tree!
Taking care of the packaging is essential to guarantee the physical integrity of the product and give the customer the feeling that your company is concerned with each of the sales, individually.
It is also important to check the product before it leaves your store, to ensure that the customer will not have the unpleasant surprise of finding the wrong product when opening the package.
3. Be prepared for post-sales!
Do you know what Boxing Day is?
It is a bank holiday, celebrated on December 26 in many countries, mainly in North America. This date, together with Black Friday, is known for its high volume of sales. It's considered one of the most profitable in North American commerce.
This is because, on the day immediately after Christmas, many people go to stores to exchange products that they received as gifts. It is also the preferred time to redeem gift cards.
Therefore, storeowners usually offer discounts, to take advantage of the above average flux of customers.
In e-commerce, this is no different. The days after Christmas are a time of intense flux of customers who need to make exchanges. Therefore, your business needs to be prepared to meet this demand efficiently.
Once again, you need to be on hand to solve any problems and ensure total customer satisfaction. In this way, you find a loophole to offer more products and advantages, and further increase your year-end revenue!
A good post-sale strategy is the key to increase retention levels in your e-commerce!
Focusing on quality translates in good sales all year round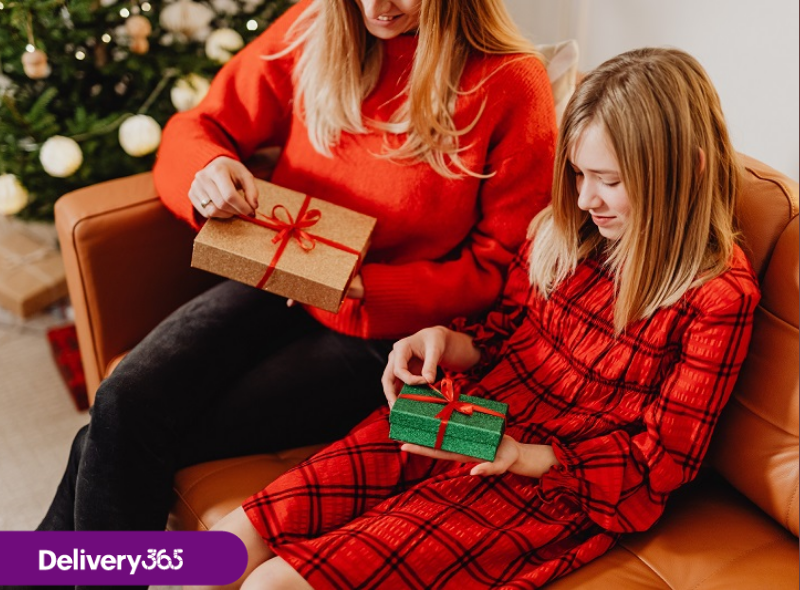 If you take care of the quality of your e-commerce processes during Christmas, this will surely translate into more sales throughout the year!
Focusing on the customer, offering advantages and benefits, is the basis for those who want to increase revenues and win more and more consumers.
Take advantage of this increase in sales to invest in your e-commerce, further increasing quality. Offer training to your employees and get organized to take advantage of the next periods of increased sales.
Did you like these tips?
Much of your customer experience strategy is related to the platform you choose to conduct your business. It is essential that it is intuitive and intelligent. It must offer ease for both you and the final consumer.
After all, it is through the platform that all processes will happen. Therefore, you should give preference to a service that offers advantages in all stages of the sale.
If you are looking for an e-commerce and delivery platform that meets your needs, contact Delivery365 to stay on top of this news that is a real revolution in the way of selling online.
---