Online clothing store: 5 ideas to conquer this market
Want to take your online clothing store to new heights? Keep an eye on the tips we have separated for your business.
Build a successful online clothing store using delivery
Many businesses who were already established in the market are now going online. In every sector of retail, sellers that normally work in physical stores are now offering their products over the internet.
This paradigm shift can present some challenges. After all, it is not enough to advertise your products online, you must also pay attention to several factors that influence the success of your virtual endeavor.
However, with organization and commitment, your e-commerce has great chances of being successful.
One of the sectors of retail that are getting a lot of benefits from the expansion of delivery commerce is the clothing sector. More and more retailers, both big and small, are using delivery tools to reach new customers.
Pay attention to each step of the process
If you are thinking of setting up your own online clothing store, know that the transition from physical to virtual is a lot like the process of building a piece of clothing.
Just like someone who builds a brand new dress or shirt from scratch, the online seller must plan well before taking the first step. It is important to sketch your business on paper, and then put the plan into practice.
Also, you must be very patient when putting each process in order. From the selection and acquisition of the clothing you're gonna sell, to the delivery, each step deserves special care to guarantee customer satisfaction.
For your business to be successful, it is important to know your consumers very well. Delivering a hand-tailored product is the key to winning over customers in an increasingly fierce market.
Selling clothes through e-commerce is growing worldwide
Among the many sectors of the economy that saw drastic reductions in sales during the covid-19 pandemic, clothing stores are among the most harshly affected.
This is because, amid the uncertainties of the economy, many people stopped going out to hit the shops during the year of 2020.
Clothing stores felt the blow a little stronger, however. With people at home, due to social distancing rules, the vast majority of consumers saw no need to update their wardrobes.
But, with e-commerce, retailers in this sector can easily recover losses in 2021! Delivery is already an integral part of the lives of millions of people, who previously saw home delivery only as an option for restaurants.
As restrictions are loosened, and people gradually resume work and social events, new opportunities for this sector are now emerging.
The secret, in this first moment, is to appeal to the practical side of clothing.
Clothing stores have always benefited from impulse purchases, but right now moment customers will look for items most suited for everyday use. More than ever, practicality and comfort are in fashion!
An online clothing store can satisfy a one-off need. But, far beyond that, renovating the wardrobe helps to improve self-esteem and provide an extra push for those returning to physical workplaces.
Bet on the content to give personality to your business
The large chains of physical clothing stores invest in quantity, in order to serve the mass. In e-commerce, the approach is a little different.
The online customer is after something with your face. He wants exclusive pieces and it's easy to look for it since he doesn't even have to move.
This consumer is attuned to what is in fashion, and who updates on the latest trends through social networks.
Therefore, your clothing e-commerce should bet on networks as the main showcase of products. Content creation is the key to attracting attention and getting good reviews for your business.
It doesn't matter if your e-commerce is a thrift store, your own brand, or if you work reselling clothes from well-known brands. Creating interesting posts, in which your products appear in a unique and special way, is essential to engage customers.
Let's understand a little more about online clothing stores and see some tips that can help your business gain visibility and sell more.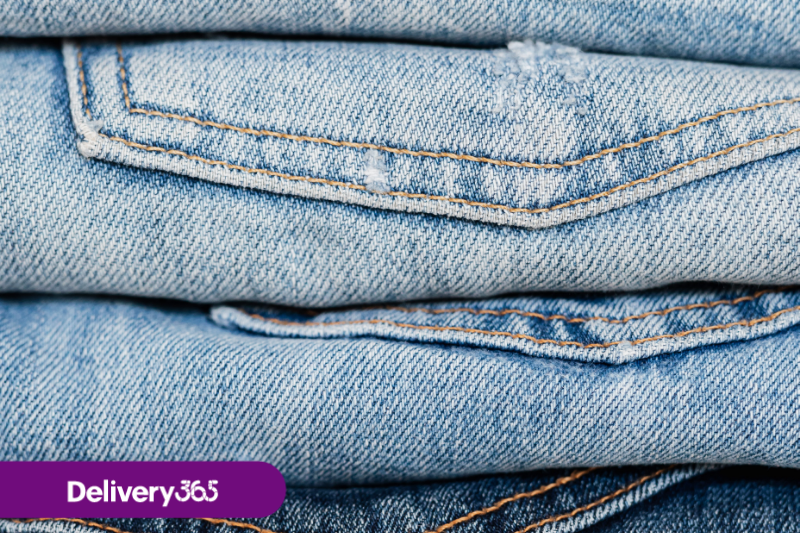 Tips for launching an online clothing store through e-commerce
There are many types of clothing stores in e-commerce:
• Thrift stores, selling second-hand clothing and accessories. These are very successful with the younger audiences, who are always connected and looking for exclusive and sustainable pieces for their wardrobe;
• Self-owned brands and tailor-made clothing with artisanal production, a big hit with the more fashion-inclined crowd;
• Resellers of well-known, renowned brands and imported clothing.
Regardless of the type of clothing store you want to build, it's important to be aware of what target audience you want to reach. Do you know who your consumer is?
Investing in a specific customer profile can help when it comes to segmenting your business and creating a loyal audience. They will know they can always count on their services.
Choose a style that makes your ark on the customer's head. That way, he will go directly to your store when he needs a specific piece, and will recommend your e-commerce to friends with a similar profile.
Invest in content creation
Want to leave your customers salivating? The best way to create demand for your pieces is through content creation.
Social networks are the ideal showcase for a clothing e-commerce. It is an environment that allows instant sharing among followers, increasing engagement and creating a bond between customers and your brand.
Invest in smart, up-to-date posts that speak the same language as your target audience. Partnerships with local influencers can help spread your brand out there in the social game.
In addition, email marketing is another option to keep up the good relationship with old customers. Through short and attractive messages, you promote sales, opportunities and new products.
But be careful not to fill your customer's inbox with trash! Content should help your brand, not frustrate the consumer.
Paid ads on social networks and search engines are always a good option. But make sure to consult with a digital marketing agency to create timely campaigns for your brand.
Word-of-mouth is essential for the success of an e-commerce
Regardless of the segment, all e-commerce depends on customer recommendations to ensure sales growth.
Encourage your customers to leave comments and testimonials about their own shopping experience. These comments may be included in your profile on the delivery commerce platform, or on social networks.
But, we know that not all comments are exactly positive, right?
The reversal of a negative experience may not be as complicated as it seems. Often, the customer just needs special attention, and ends up exaggerating a problem that could be easily resolved.
Be prepared to answer criticism sincerely, putting yourself ahead of the problem to solve it before the customer gets frustrated.
Always be up to date
Fashion is constantly changing. And your brand must be ready to predict trends and renew itself at all times.
Be up to date not only on the news from the fashion world, but also on the expectations and desires of your customers.
Invest in clothing that is suitable for each season of the year, and keep an eye on your consumers' orders to predict what they'll want next.
Please your customers at all stages of the process
Invest in beautiful, attractive packaging that will surprise your customer. But don't forget to make sure they are practical, so that products arrive perfectly!
Before sending out packages, double your attention with the order. Check twice if the numbering, color and model are as requested. This way, you avoid unnecessary exchanges and returns.
Speaking of returns, a good post sale strategy is essential to give the customer the security they need to repeat the purchase at your store.
The clothing market demands this kind of attention. It is one of the retail segments with the highest flow of goods return.
Be available for any queries, whether by phone, email or social networks. Make the return and exchange process easy, taking questions and creating a clear and simplified return policy.
Gradually expand your catalog
If you are starting out, an interesting tip is to make available, through e-commerce, some wild cards, main products that clients will be constantly looking out for. Blouses, pants, dresses and shoes are among these bestsellers.
Gradually, you can start expanding your product catalog. How about offering perfumes, bags and jewelry through e-commerce?
In addition, you can deliver services such as customization, repairs and even fashion consulting, using the same platform as your e-commerce. Cool, huh?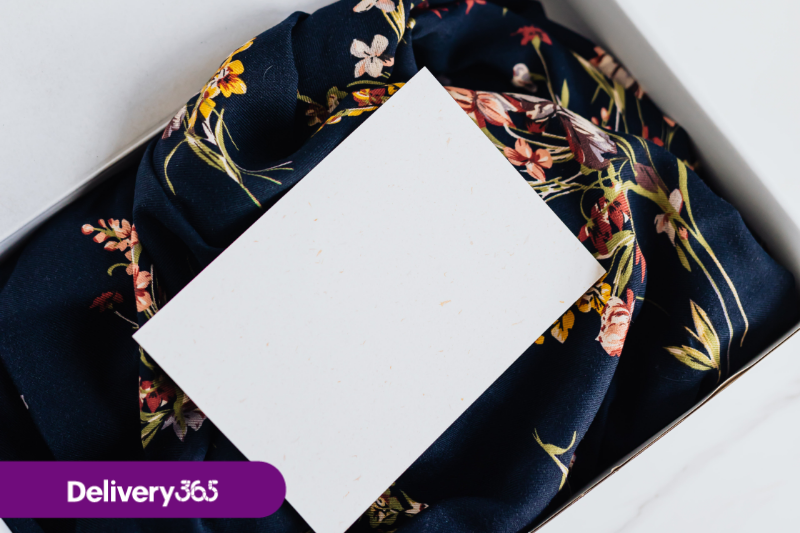 Bet on a smart e-commerce platform
The most precious tip for the success of any e-commerce is to invest in a platform that satisfies both the needs of your business and those of customers.
Delivery365 is ideal for any segment, be it retail or services. With a base of thousands of qualified deliverers to take your products to customers anywhere, anytime, it is a real revolution in the way of delivery.
Invest in an intuitive, customizable and smart option. Trust Delivery365 to take your store to the digital world.